We are best viewed on the laptop or desktop ..
Dear Art Patrons,
We are delighted to present to you our latest catalogue, second in the series of our mid year catalogue,"Visions of India" – Indian Masterpieces – Part 2; featuring almost 100 unique works of Modern Indian fine art artists in an online format. This is a rare opportunity to explore and appreciate the rich diversity and vitality of Indian art, from the pioneers of the Bengal School of Art , Progressive group to icons of global acclaim.
Our catalogue showcases the works of some of the most influential and celebrated artists in Indian art history, such as Raja Ravi Varma,Jamini Roy, M.F. Husain, S.H. Raza, Anjolie Ela Menon , Jogen Chowdhury , Prakash Karmakar and many more. Each work is a masterpiece of creativity, skill, and expression, reflecting the unique cultural and historical context of India and henceforth of the modern era.
But what makes this catalogue even more special is the unbeatable prices we are offering for these blue chip artworks. Whether you are a seasoned collector or a new enthusiast, you would find something that suits your taste and budget in our catalogue. This is a great opportunity to own a piece of Indian art history at an affordable price.
Browse our catalogue as we thrown it open to the world on Friday 28th July. You can also follow us on Instagram for more updates and insights on our featured artists and artworks. We hope you enjoy this visual feast of Modern Indian art
Sincerely,
Team Gallery Kolkata
Invitation to register for our exclusive preview catalogs through2023
Be privy to all our exclusive program invitation-only previews to art exhibitions, special walk-throughs, meeting the artists, wine events, cultural evenings, book readings, and wine & food tasting events. Special offers, news, and trivia of the art world ahead of when it reaches all.
Simply Register with us to become part of our tribe.
Register:
Top Reasons To Jump Right Into Our Summer Sale
Our summer sale is going quickly, so act fast to choose what you want before they're all gone!
Limited time offer. Shop now and save big. Contact us with any questions.
Blue Chip Artists  that carries significant meaning to those involved in the art world. Artists who have achieved the highest level of recognition and success within the industry. These artists are often sought after by collectors and institutions, and their work commands premium prices in the market. Quality, longevity, and stability, and the artist's enduring influence and impact in the art world make them exceptional to Collect. These  "Blue Chip Artists" are a testament to the exceptional talent and dedication of some of the most celebrated and influential artists in history of Indian Art !
We have really awesome art pieces for sale. Some of them are valuable enough to be in museums or sold at auctions, but we're offering them at low prices you can afford.
"Art is a great investment. Done correctly, it increases in value while you enjoy it hanging on your walls."
Lastly, because you love art and have always wanted to begin collecting but feared high prices. Now we make them affordable for you!
A gift is a wonderful way of telling a person how much they mean to you! If it's a unique one in tune with the person's personality, likes, or dislike, it becomes the most cherished and thoughtful gesture towards the person.  
A collective of Fine Art Paintings, Drawings, Ceramics, Glass Art, Terracotta, Decoratives in Art & other unique products; we hope this section can become your go-to place for that birthday or anniversary Gift; we hope you can find that special & near perfect gift for weddings, a house warming, something to say a special thank you with or that gift just to say you think and love them dearly.
Our Gift Section can become yourgo-to place to find apt gifts.  We hope it transcends gender, age,  and time and brings forth something meaningful.
Starting with over 200 readily available works in this section, keep visiting every now and then as we build this section with the best giftable items.
What's more, what not just gift yourself something special? The one person that deserves the most love is You!
What makes us Unique? Read More
We make beautiful pottery by hand, using the best materials and talented artists who have studied art and pottery. We love making pottery and we want to share it with you. Check out our catalog for more unique products.
OUR ONLINE FESTIVE CATALOGUE OF MODERN & CONTEMPORARY INDIAN ARTISTS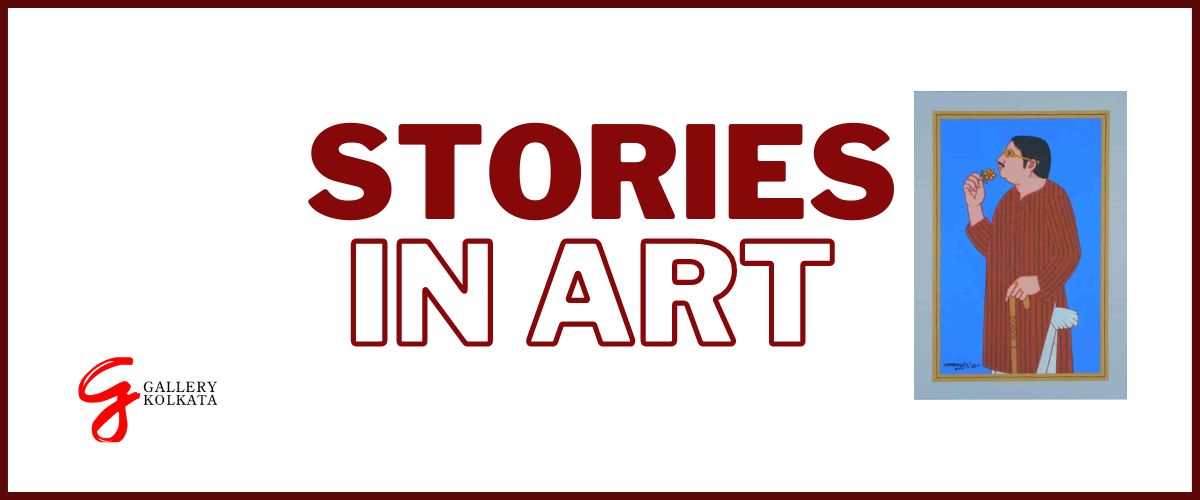 THROUGH THE YEARS - JAN - MARCH 2022
build solid collections - Collect works by the leading masters in Indian Art
"through the years" is a collectors Delight !
With 16 yrs behind us, a team of curators, artists and industry watchers, assist you to select the Best of Indian Modern & Contemporary Art that would add value to your lives and collection. 16 yrs in Art and growing , we have helped 100s of patrons to build fine collections that have remained relevant over the years.  
Our area of expertise is helping Individuals and companies build their Avant Garde art portfolios
This group provided a modernist alternative to the revivalist nationalism established by the Bengal school of art and to encourage an Indian avant-garde , engaged at an international level. They emphasized a new conceptual freedom in the use of color, allowing it to express their individual emotions 
From the 1990s onward, Indian artists began to increase the number of forms they used in their work. After the economic liberalization of the country that occurred during that decade, Indian art began to introduce new concepts and to work both within and outside of previous academic traditions.
Browse Our Various Sections
Go ahead .. browse this Fine arts Section divided into various categories. For your ease and simplicity of browsing
"Art is a line around your thoughts." – Gustav Klimt
"Don't think about making art, just get it done. Let everyone else decide if it's good or bad, whether they love it or hate it. While they are deciding, make even more art." – Andy Warhol
Established & Upcoming Talents
Be privy all our exclusive programme invitation only  previews to art exhibitions , special walk throughs , meeting the artists,  wine events, cultural evenings, book readings , wine &  food tasting events. Special offers , news and trivia of the art world ahead of when it reaches all. 
Simply Register with us to become part of our tribe.
Register:
https://forms.gle/qgL6WwoBceXHNWCC8