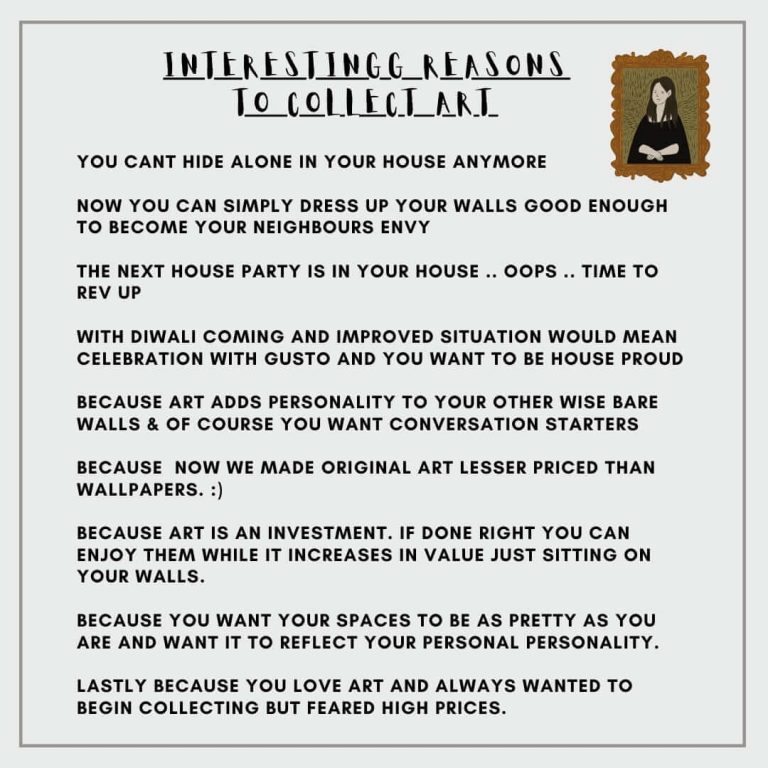 Terms of Sale
Please follow the prices mentioned .

No further discount is possible

. (Prices have been very carefully calculated to pass on all benefits to our patrons )
INR prices are for Indian Deliveries 
Avail our

Free Shipping and Packing Across The World Over Purchase value of INR 100000/- ( USD 1500 ) purchase 

Nominal Shipment costs will be added to purchases below the above mentioned value to avail our free shipment offer.
All dispatches will be done post exhibition.
     So, What other costs do you pay over the mentioned Prices in this show ?        
A GST of 12 % is applicable to all Indian Deliveries. 
Shipping Costs below Purchase of INR 100000/- ( or USD 1500)
If you want to receive Framed Works :  Framing Costs , Packing and Shipment will not be complimentary for both Domestic & International  shipments , even of your purchase is over INR 100000/- ( USD 1500 ) 
However all charges , framing, packing and shipment are heavily discounted and nominal. We pass on all special rates to our esteemed collectors.  
Custom Duties of your individual country of import.There are no import Duties to countries like UK, Europe  and USA on Art.
However custom duty charges are separate and they are being charged by customs during this pandemic , varying from USD 30 -100
Do be sure to find out the respective duties on Art HS code 9701 , in your individual countries. 
---
     Payment Methods
We prefer Bank Transfers , Both Domestic and International . Ie. RTGS , NEFT or Direct Wire. 
Why ? a) It is the safest and fastest way to get the funds across to us. b) There are negligible Bank Charges c) We want to save on the heavy transaction fee that platforms like Paypal and others attract. 
Credit Cards , Drafts , Cheque and Other methods of payment are acceptable too.
Credit Cards both Indian and Foreign will attract the transaction fee. India 3% , International 5.5% ( Paypal) 
Ask us for our simple credit card links to buy with the click of a button.