The Holiday Weekend Sale 28-11-2020 until 01-12-2020
Marked for the refined handling of line work and palette, his painterly compositions, reflect influences of folk art and Bengal School. The renderings are poetic and the narratives mythical, folklore-inspired or religious. His curvaceous and languid figures, often accompanied by a surrounding halo, are set amidst a natural habitat. The imagery features Buddha, Krishna, other legendry icons as well as pretty damsels and lotus flowers.
Bratin Khan | Tempera on Canvas | 84  x 36 inches
Price on Request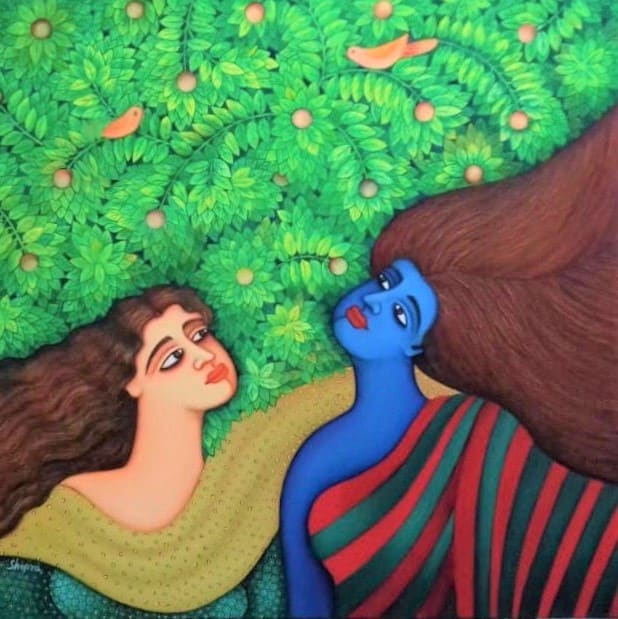 Her work has dealt with women's issues in a confrontational, yet subtle manner. While the female figure forms a central part of her work, it is more the inner consciousness of these women that the artist draws on, using bold yet soft colours and smooth brushwork. There is a mystery about each of her female protagonists – about the want of something more than what meets the eye. In her recent works, the female body becomes a site or vehicle, backing the viewer, but tattooed with icons and images that voice both fulfilment and desire.
Shipra Bhattacharya | 36 x 36 inches | Oil & Acrylic on Canvas |  Special Price 350000/- 
In Hindu philosophy, the 'Antahkaran' refers to the totality of two levels of mind , namely the buddhi, the intellect or higher mind, and the manas, the middle levels of mind which exist as or include the mental body. It refers to the entire psychological process, including mind and emotions.
Tapas Ghoshal | Acrylic on Canvas  |  28  x 28 inches Price 45000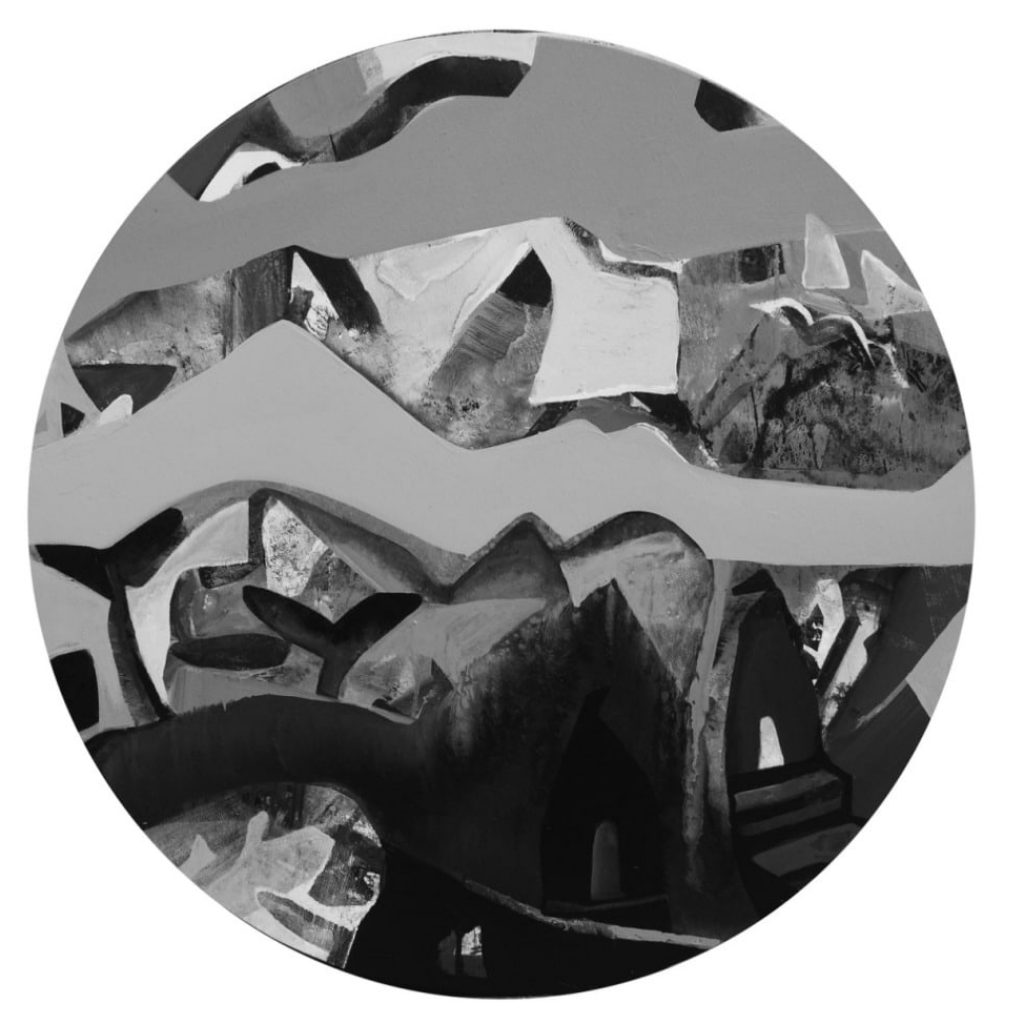 Terms of Sale
Prices are Fixed 
Prices are exclusive of 12 % GST will be added 
INR prices will have a GST 12 % added 
USD prices would be calculated based on current rates  
Free Shipping in India without the frame 
Shipping outside has an additional shipping cost.
Avail of our free Packing across the World.

Works will only be sent without frames complimentary ( within India ) 

Should you require us to deliver with the frame, Packing and Shipment will not be complimentary for both Domestic & International shipments.
However, packing and shipment are heavily discounted and nominal. We pass on all special rates to our esteemed collectors.   
---
      Payment Methods
We prefer Bank Transfers, Both Domestic and International. Ie. RTGS, NEFT, or Direct Wire. 
Why? It is the safest and fastest way to get the funds safely across to us. 
There are negligible Bank Charges
Credit Cards, Drafts, Cheques, Paypal, and Other methods of payment are acceptable too. Credit Cards both Indian and Foreign will attract an additional transaction fee.