As we advent into the new year 2022 with renewed hope, almost leaving behind unprecedented times, we once again find ourselves precariously facing a new surge- strain, a new restriction; oscillating between two conjunctions i.e staying safe indoors for oneself and others in the same breath-braving the outdoors.
Finally the last few years have been good lessons learnt. Nothing is more important than the lives and good health of ourselves and our loved ones. No hustling is important & matters little. Whats been most comforting is to have our family and loved ones around , spending time with each other , conversations that have become deeper in nature; about life , death , love , ecology, nature, environment and everything in between. What we learnt the most is to Live everyday as if it were our last !
Art came up trumps as the life line for most. Coping with these times the arts were especially there to lift up spirits. Where practicing cooking , singing , painting , dancing , writing or other forms of the crafts, each of us activated our left hemispheres to cope , to heal to recoup and bounce back. Listening , feeling, caring deeper than we did before.
While we slowly understand that this may be the new way of life , we learn to accept the new normal.
Sit back , make less fuss, make more amends , value our environment , our immediate surroundings , friendships and companionships.
Like Thomas Merton once said "Art enables us to find ourselves and lose ourselves at the same time."
To assist you to not only loose yourself in art , Gallery Kolkata brings to you "Through the Years  ; an exhibition of works by Master Artists who have stood the test of time. The most sought after paintings by Artists whose works have gone from strength to strength. 
Make sure you start by beginning to build the most discerning art collection . Paintings of the most sought after artists of our times.
Step into 2022 with your right foot forward !
Wish you all a safe year ahead !
Meghna Agarwal
Founder Director
January 20Kolkata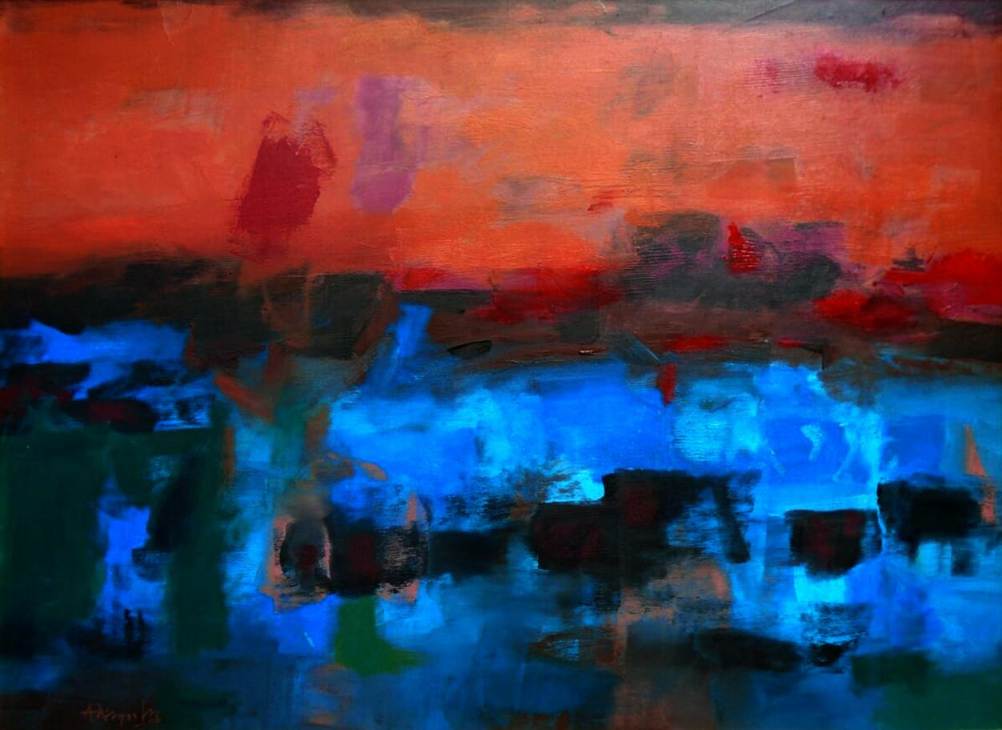 GK-KMA-OC003
Untitled Oil on Canvas 32 x 42 inches 2006
Received and certified by the Artist.
GK-KMA-OC004
Reflex Oil on Canvas 34 x 38 inches 1995 N/A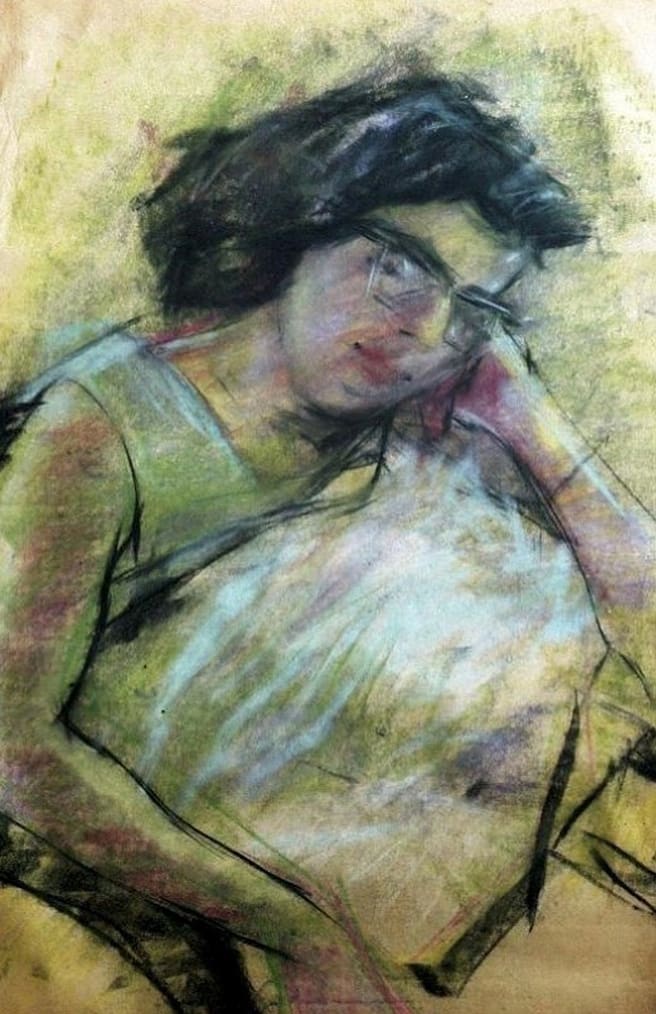 GK-BB-PP002
Lost in Thoughts Pastel on Paper 36 x 22 inches 1962
Directly received from the Family of Bikash Bhattacharya , Certified and Authenticated by his wife Mrs. Bhattacharya . The Work has been exhibited in a solo show of Drawings by Bikash Bhattacharya and catalogued
GK-BB-PP003
She-VII Pastel on Paper 36 x 22 inches 1962 N/A
Directly received from the Family of Bikash Bhattacharya , Certified and Authenticated by his wife Mrs. Bhattacharya . The Work has been exhibited in a solo show of Drawings by Bikash Bhattacharya and catalogued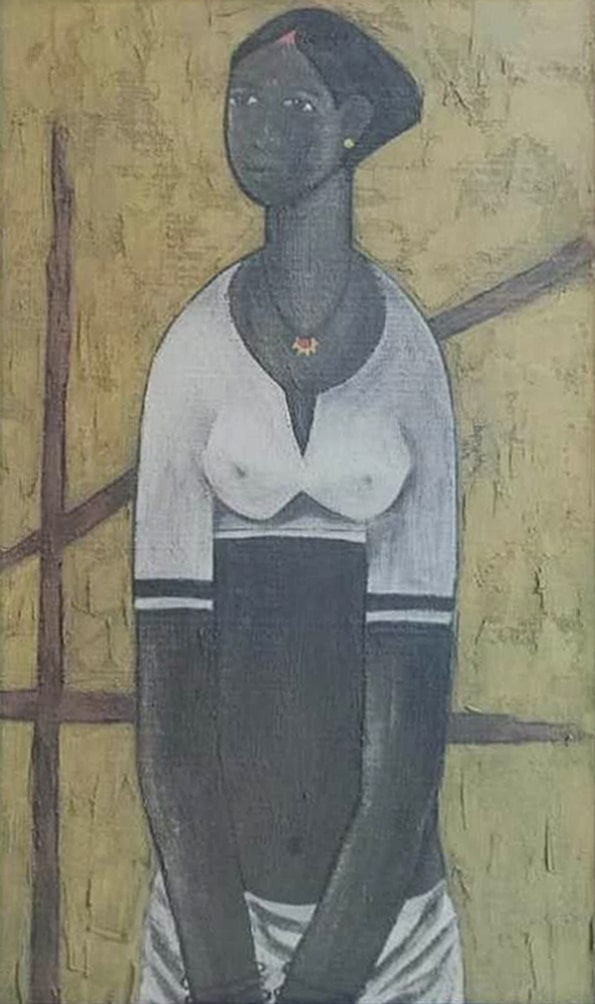 GK-BP-OB005
Fisher Woman Oil on Board 30 x 18 in1961 N/A
From the Family of an estmeed Gentleman in Mumbai & certified by Nayaana Samalkar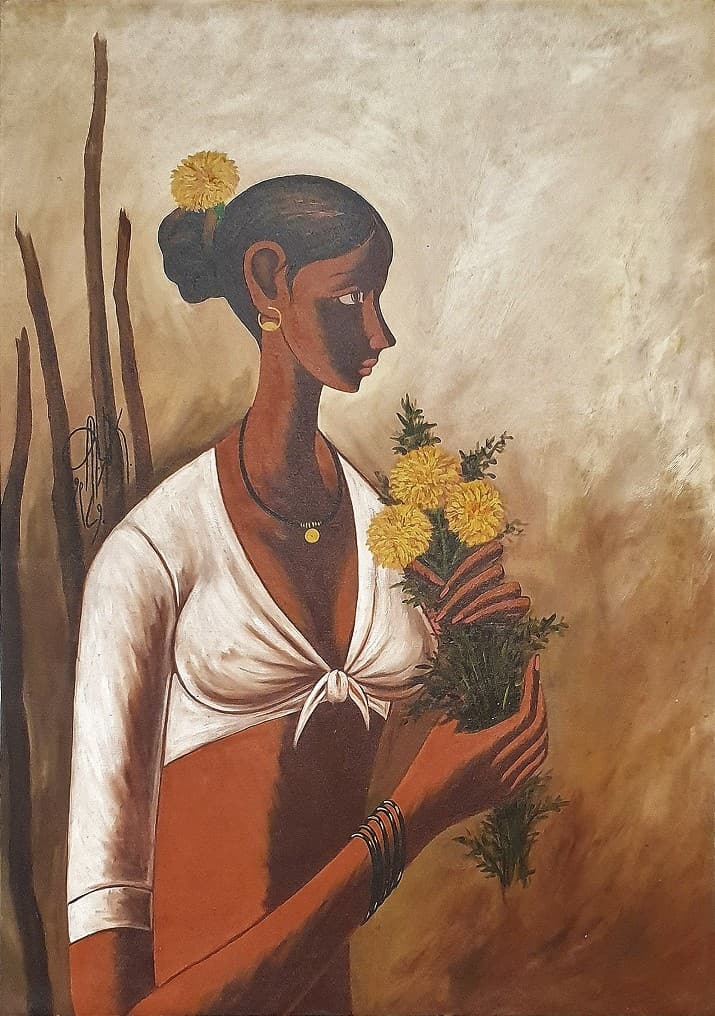 GK-BP-OC006
Untitled Oil on Canvas 32 x 22.5 inches 1981
From the Family of an estmeed Gentleman in Mumbai & certified by Nayaana Samalkar
GK-BV-B001
Bull Bronze H 13 x W 14 x D 5 inches
GK-BV-B002
Lord Ganesha Bronze H 23 x W 22 x D 6 inches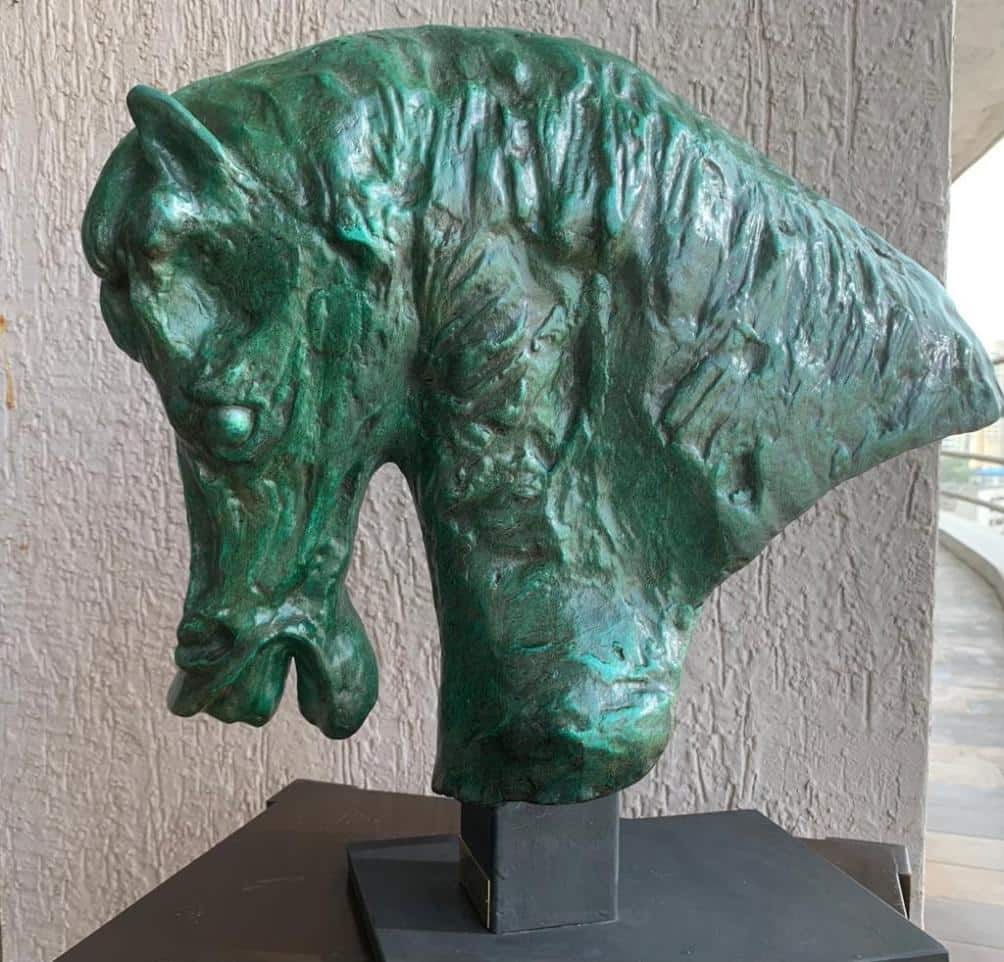 GK-BV-B003
Horse Bronze H 19 x W 20 x D 8 inches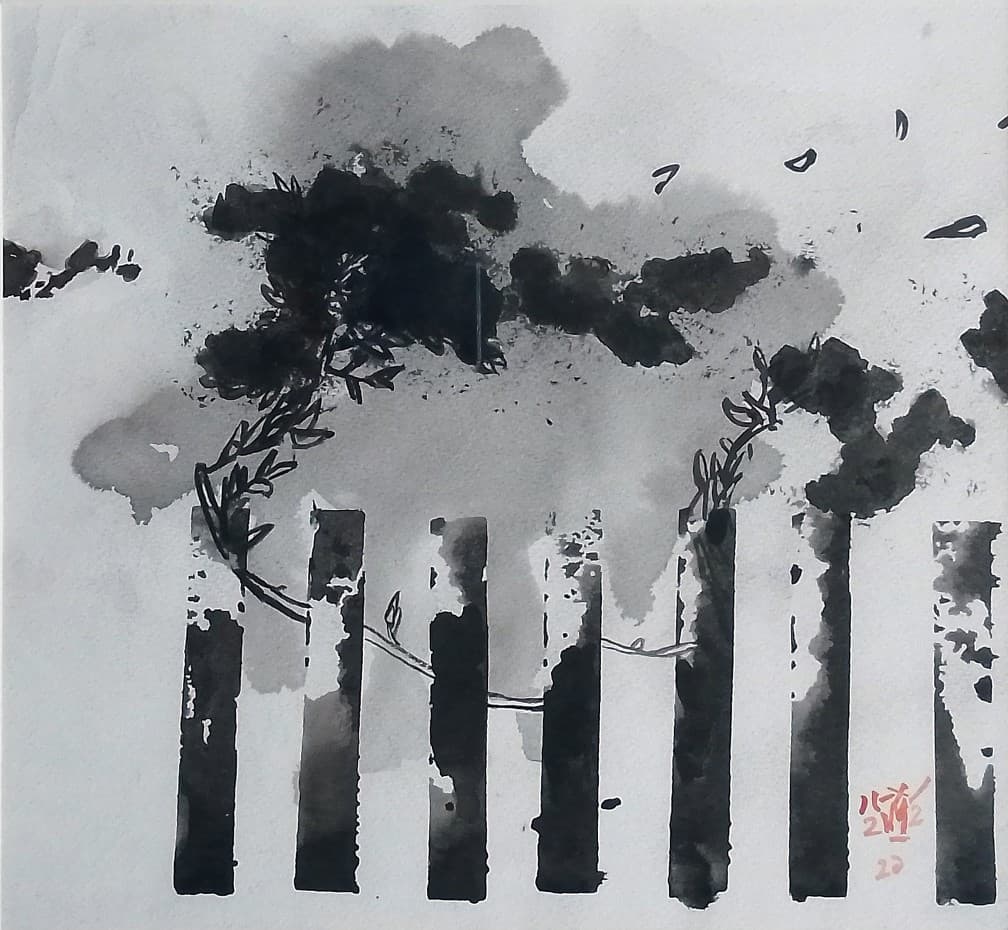 GK-GH-IP011
Chinese Ink on Paper 11.5 x 12.5 inches 2021
GK-GH-WP012
Untitled Watercolor on Paper 12x16 inches
GK-JC-POP055
Ganesha Dry Pastel on Paper
16.5 x 12 inches 2009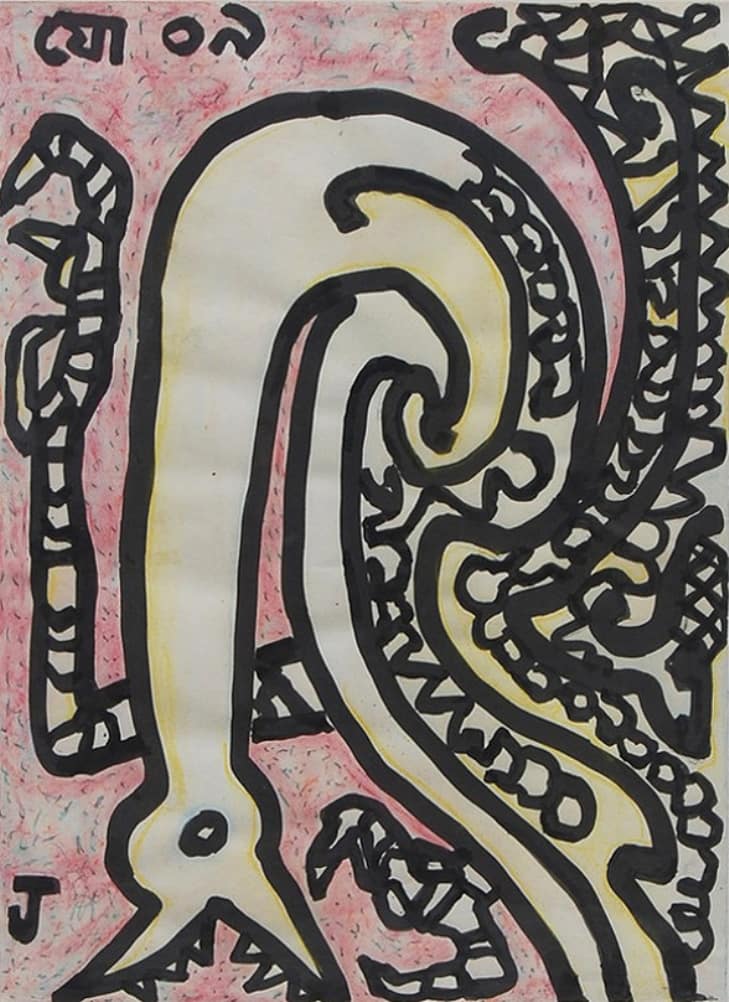 GK-JC-MMP003
Bakasur-VII Ink, Brush & Coloured Pastel on Paper
30 x 22 inches 2009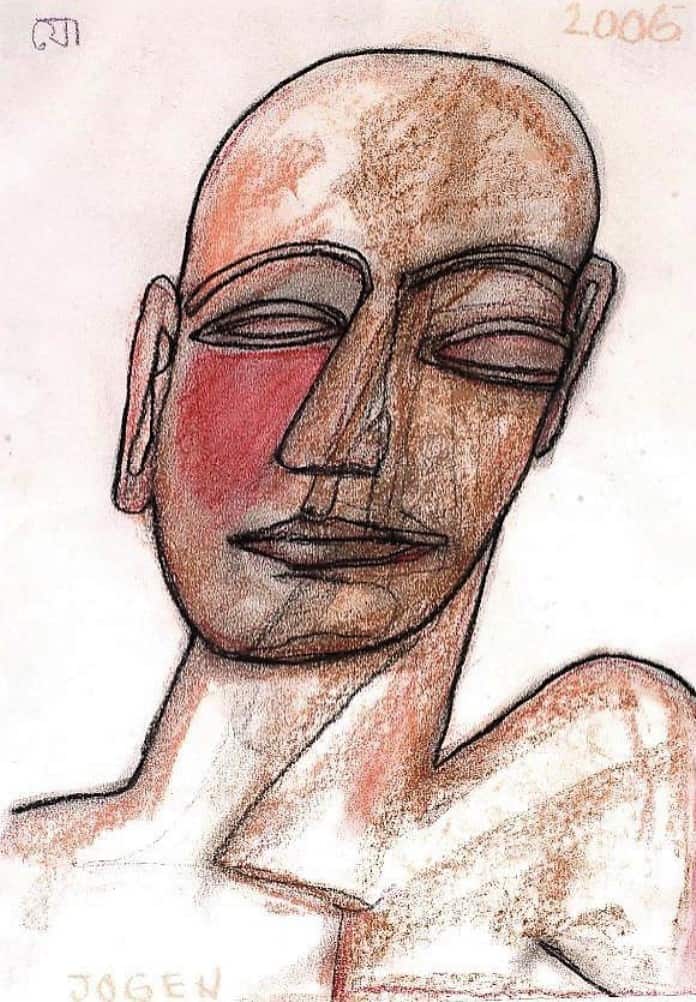 GK-JC-MMP005
Mixed Media on Paper
16.7 x 12 inches 2006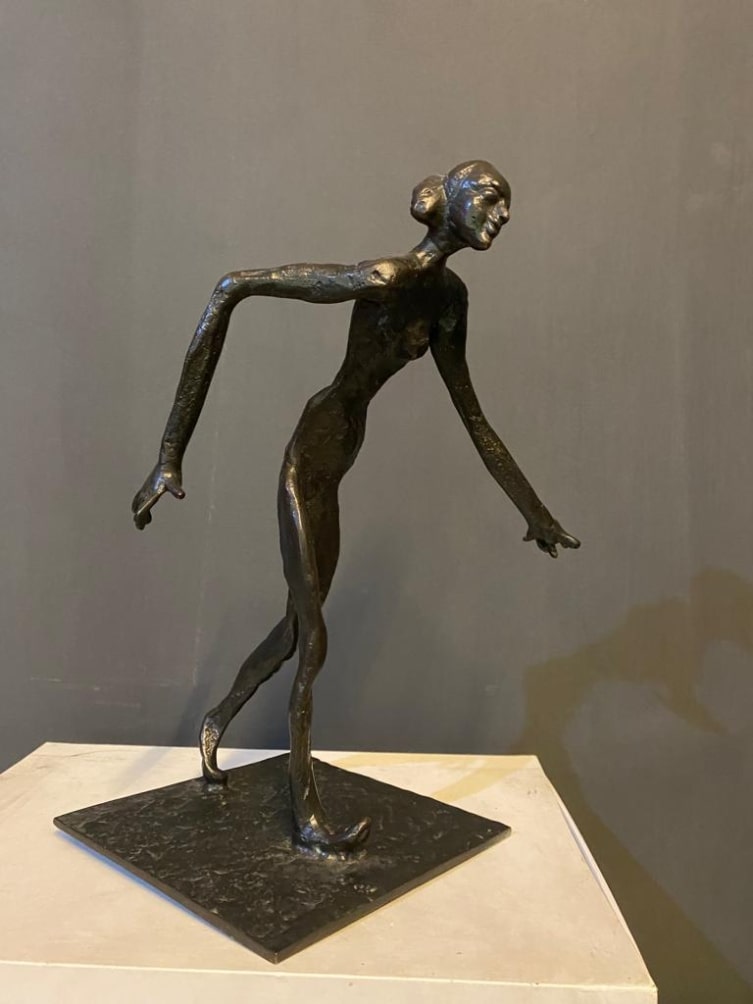 GK-KSR-B011
Ramp Figure Bronze H 12.25 x W 8 x D 6.5 inches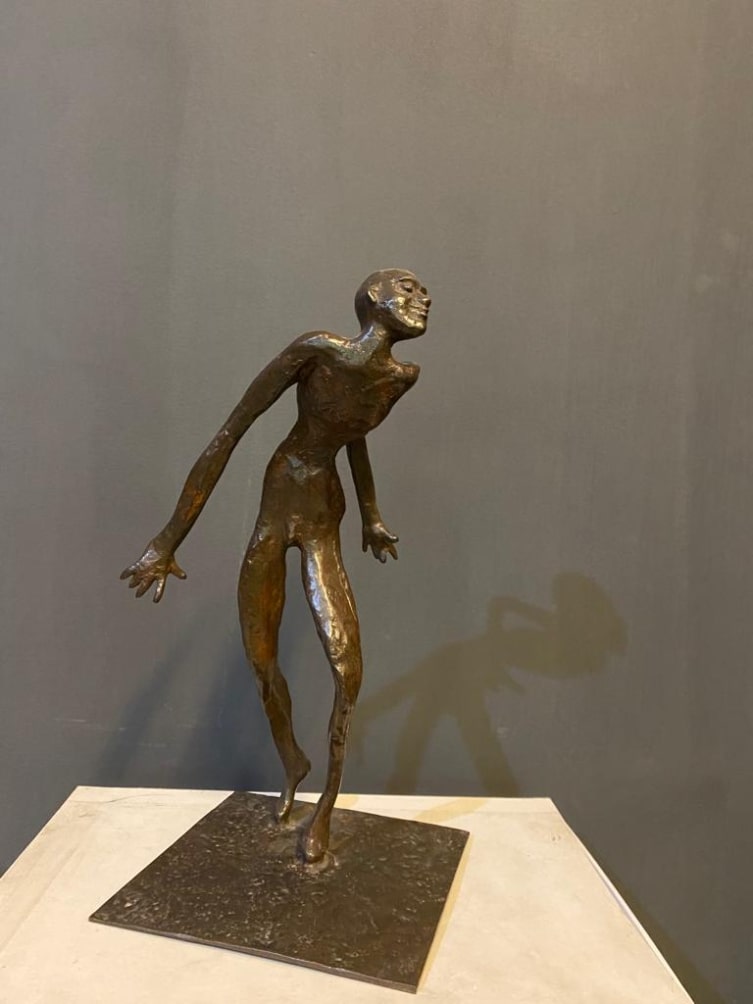 GK-KSR-B012
Ramp Figure Bronze H 12.75 x W 7 x D 6 inches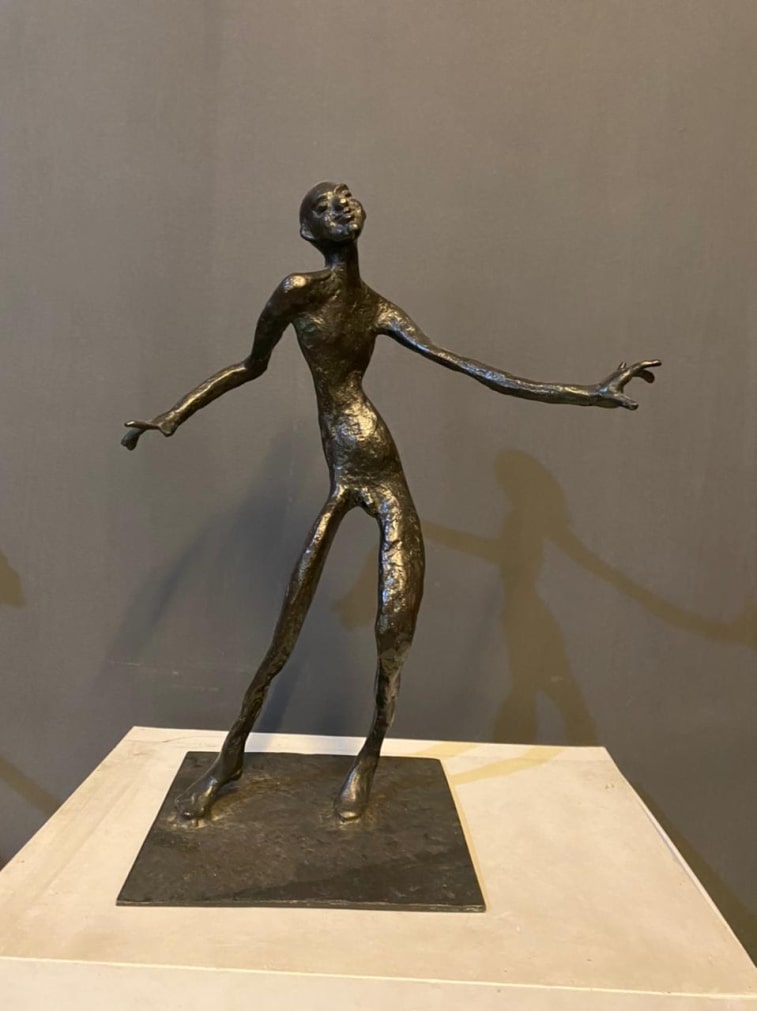 GK-KSR-B013
Ramp Figure Bronze H 13 x W 10 x D 6 inches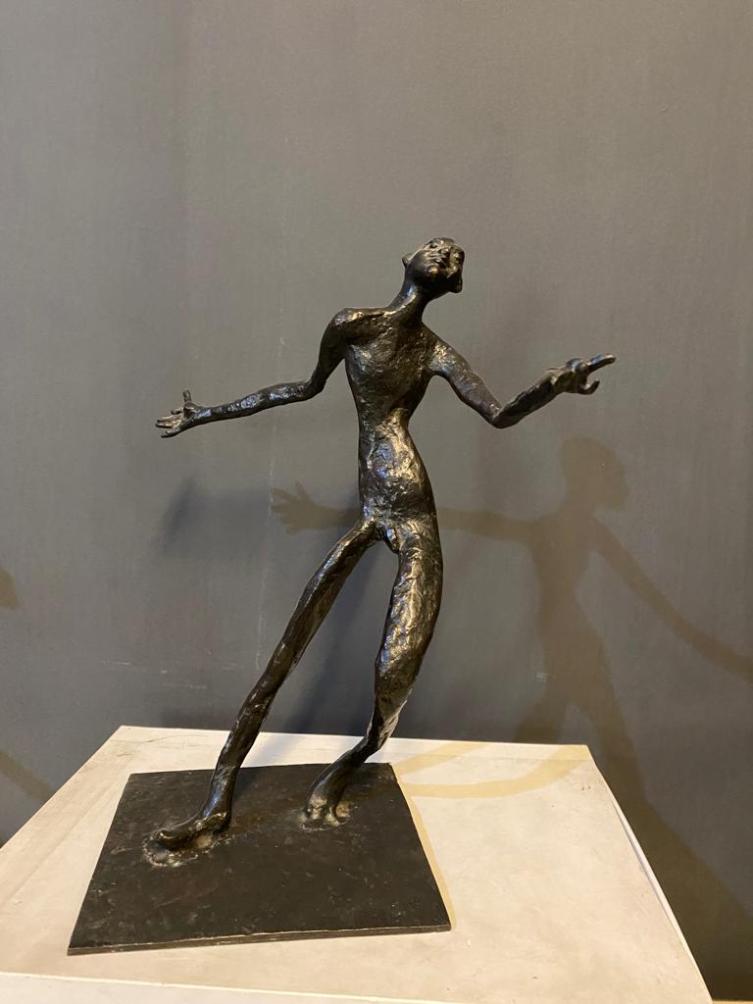 GK-KSR-B014
Ramp Figure Bronze H 12.75 x W 7.5 x D 8.75 inches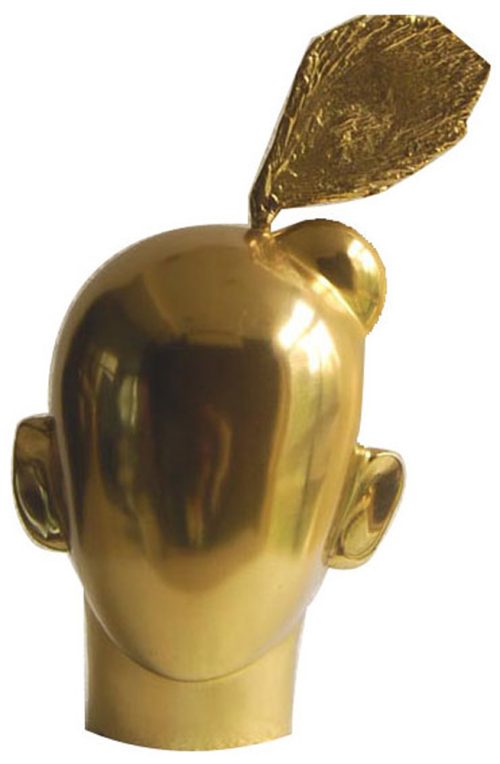 GK-KSR-B015
Krishna | Bronze | H 15 x Cir. 13 inches 2009
GK-MFH-MPP018
Raj Series Marker & Pastel on Paper 10x14 inches 1997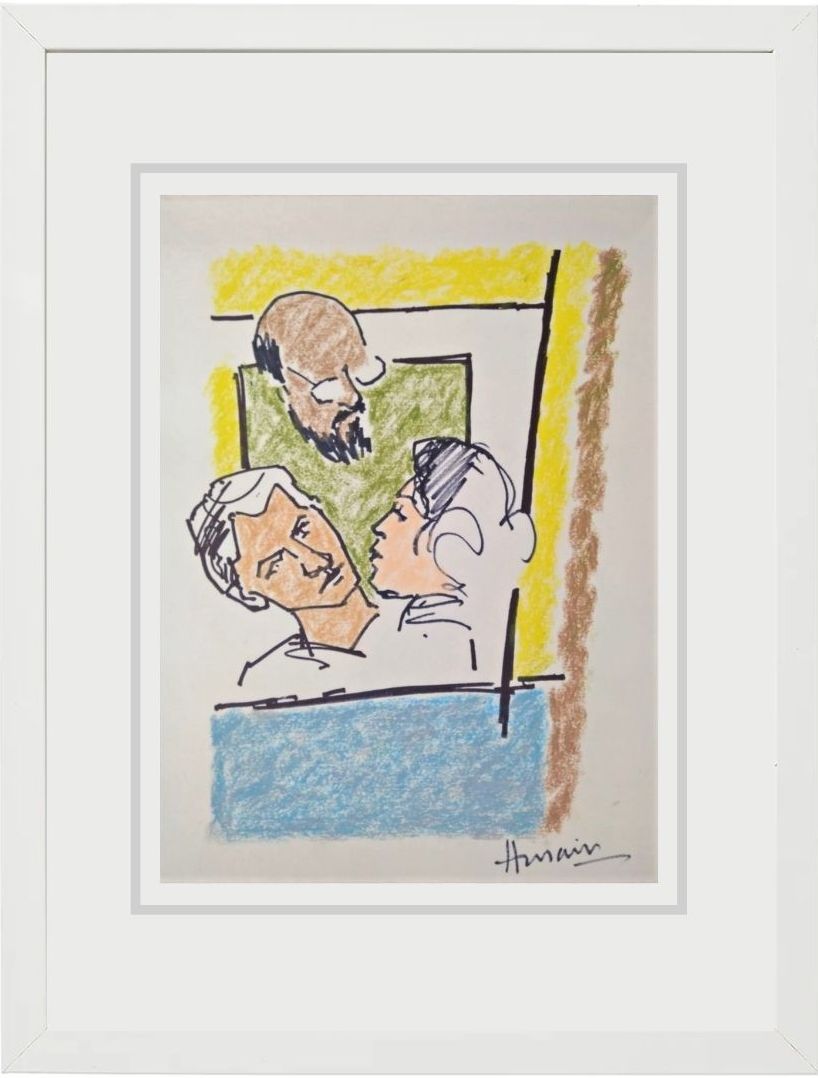 GK-MFH-MPP019
Raj Series Marker & Pastel on Paper 10x14 inches 1997
GK-MFH-MPP017
Self with the Camera | Ink & Pastel on Paper 10 x 14 inches
GK-MFH-MPP035
Untitled Pen Ink & Watercolor on Paper 14.25 x 21.875 inches 1982
Exhibited and Auctioned work . Catalogued
GK-RM-AOC038
Couple Acrylic on Canvas 35.5 x 41.5 in 2017
Authenticity by the Artist
GK-RM-AOC039
Acrylic on Canvas 36 x 42 inches 2017
Authenticity by the Artist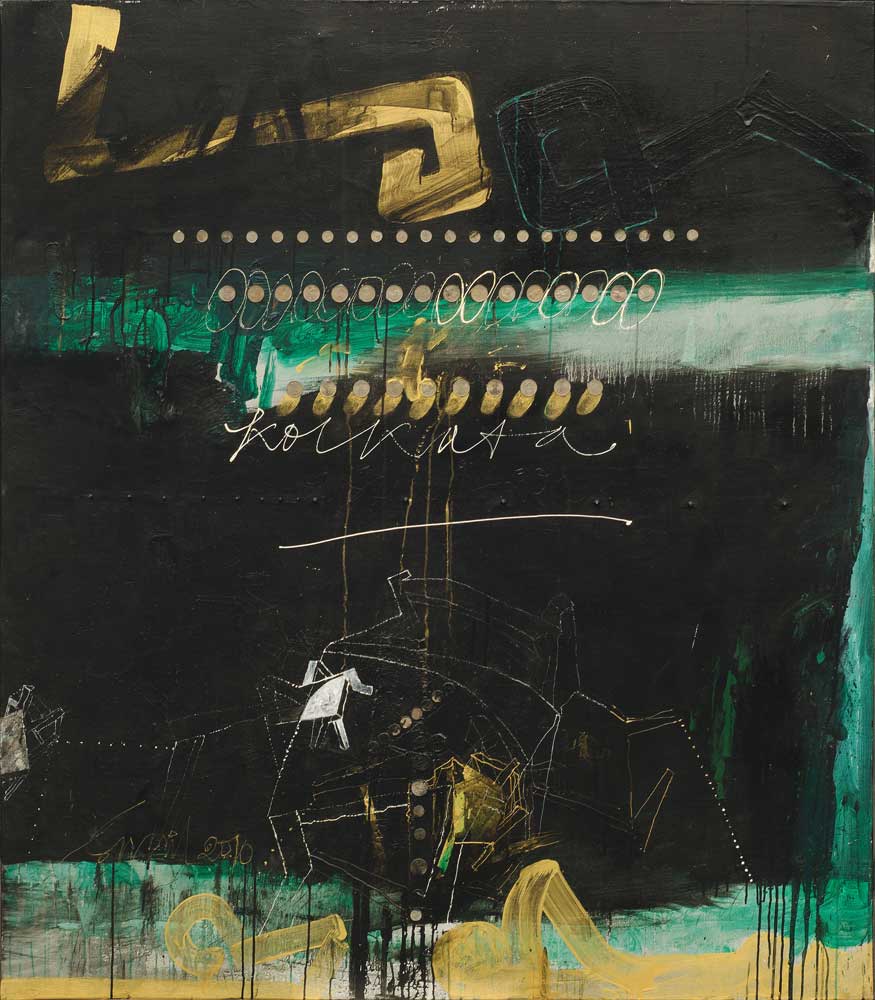 GK-SD-MMC069
Untitled Oil Acrylic & Coins on Canvas 58 x 66.5 inches 2010
From the Retrospective of Sunil Das
Resless Creativity Held in the Gallery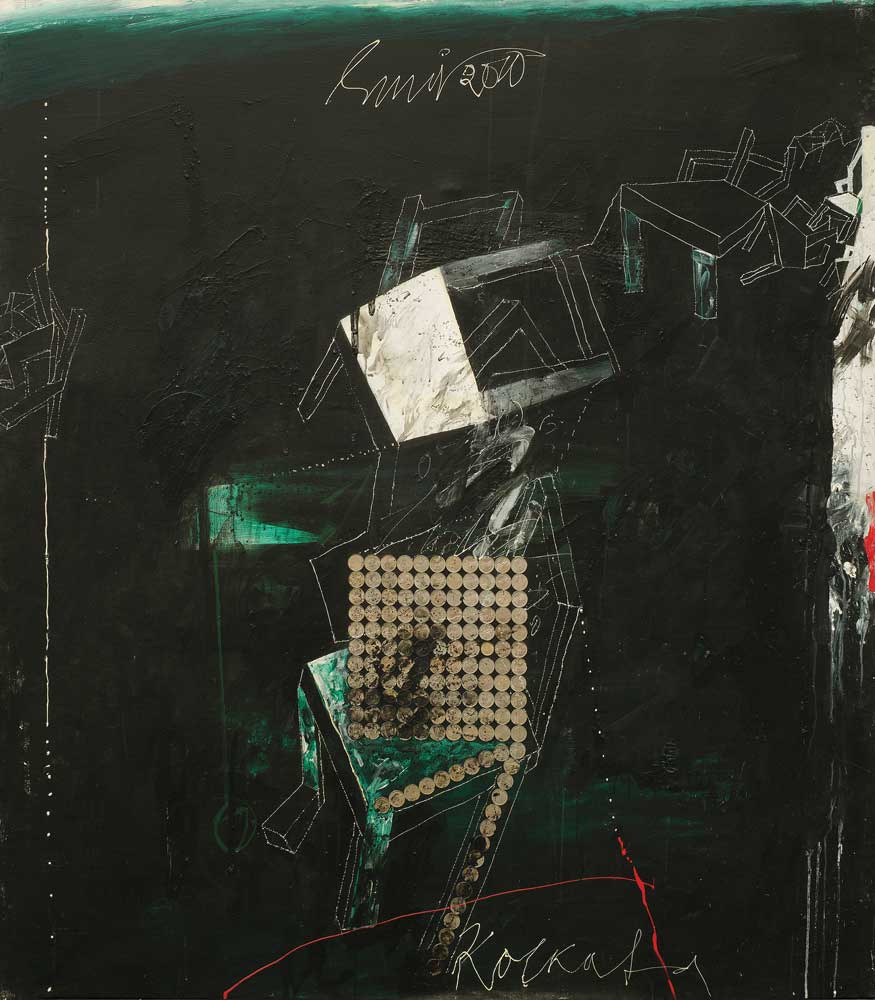 GK-SD-MMC069
Untitled Oil Acrylic & Coins on Canvas 60 x 66 inches 2010
From the Retrospective of Sunil Das
Resless Creativity Held in the Gallery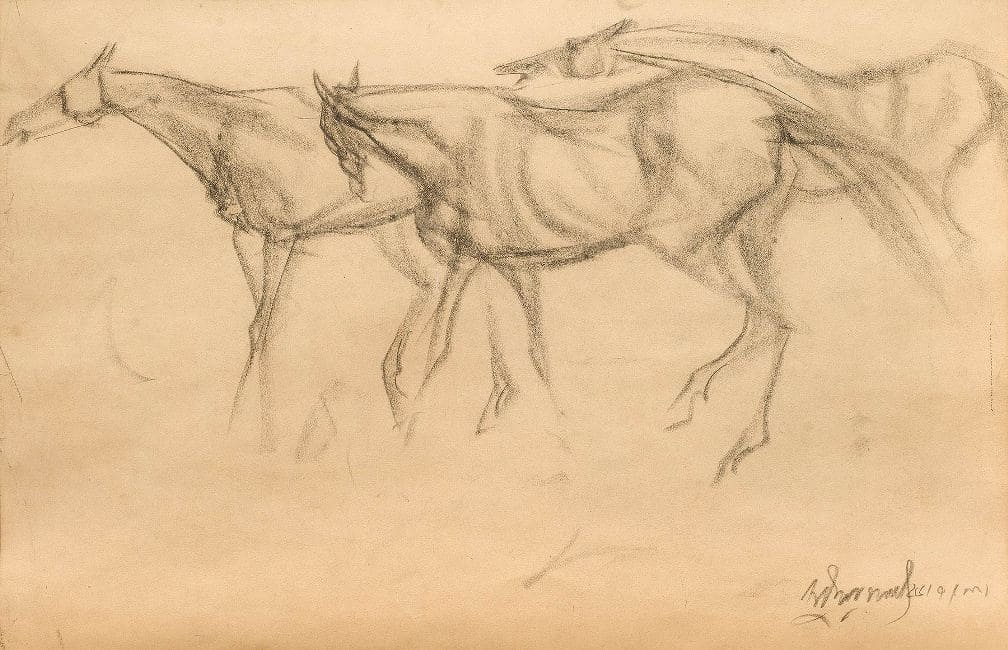 GK-SD-CC071
Early Horses Charcoal on Paper 18.5 x 29 inches 1959
From the Retrospective of Sunil Das
Resless Creativity Held in the Gallery
GK-SD-CC072
Early Horses Charcoal on Paper 19.5 x 29 inches 1960
From the Retrospective of Sunil Das
Resless Creativity Held in the Gallery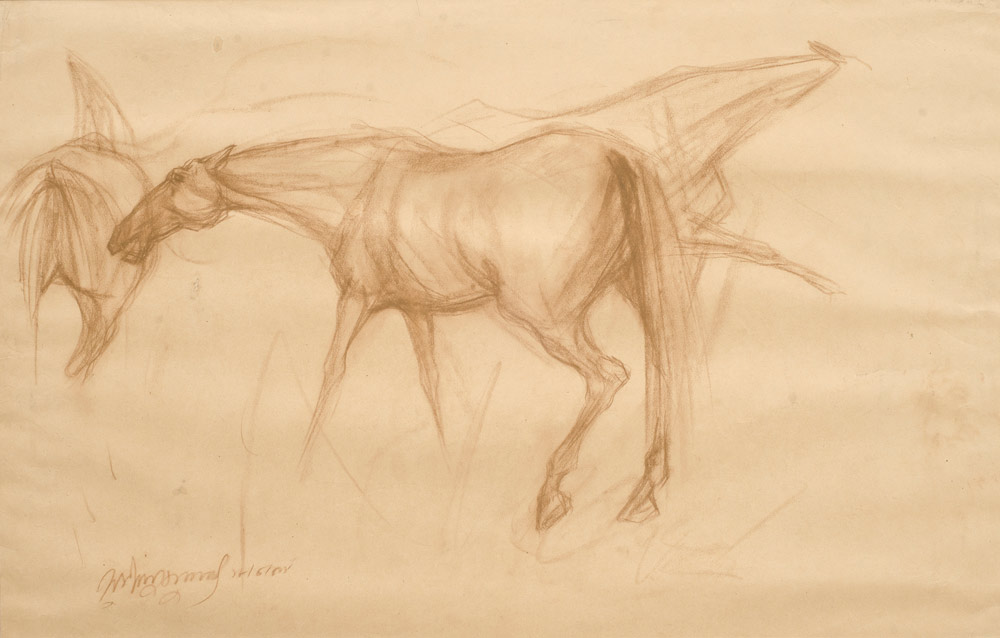 GK-SD-CC073
Early Horses Charcoal on Paper 32 x 21 inches 1959
From the Retrospective of Sunil Das
Resless Creativity Held in the Gallery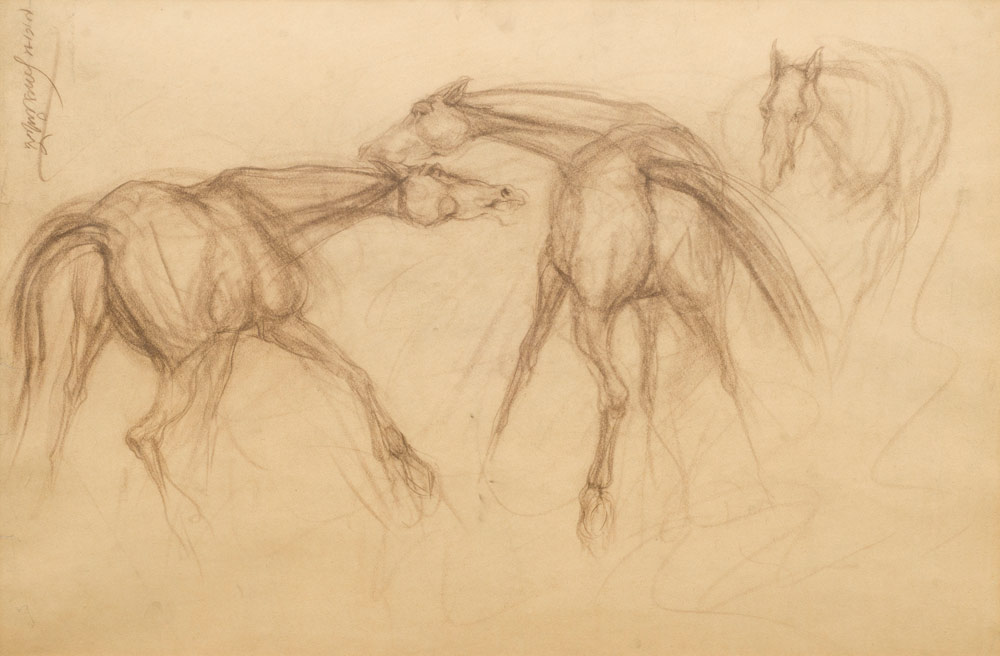 GK-SD-CC074
Early Horses Conte on Paper 29 x 18.5 inches 1960
From the Retrospective of Sunil Das
Resless Creativity Held in the Gallery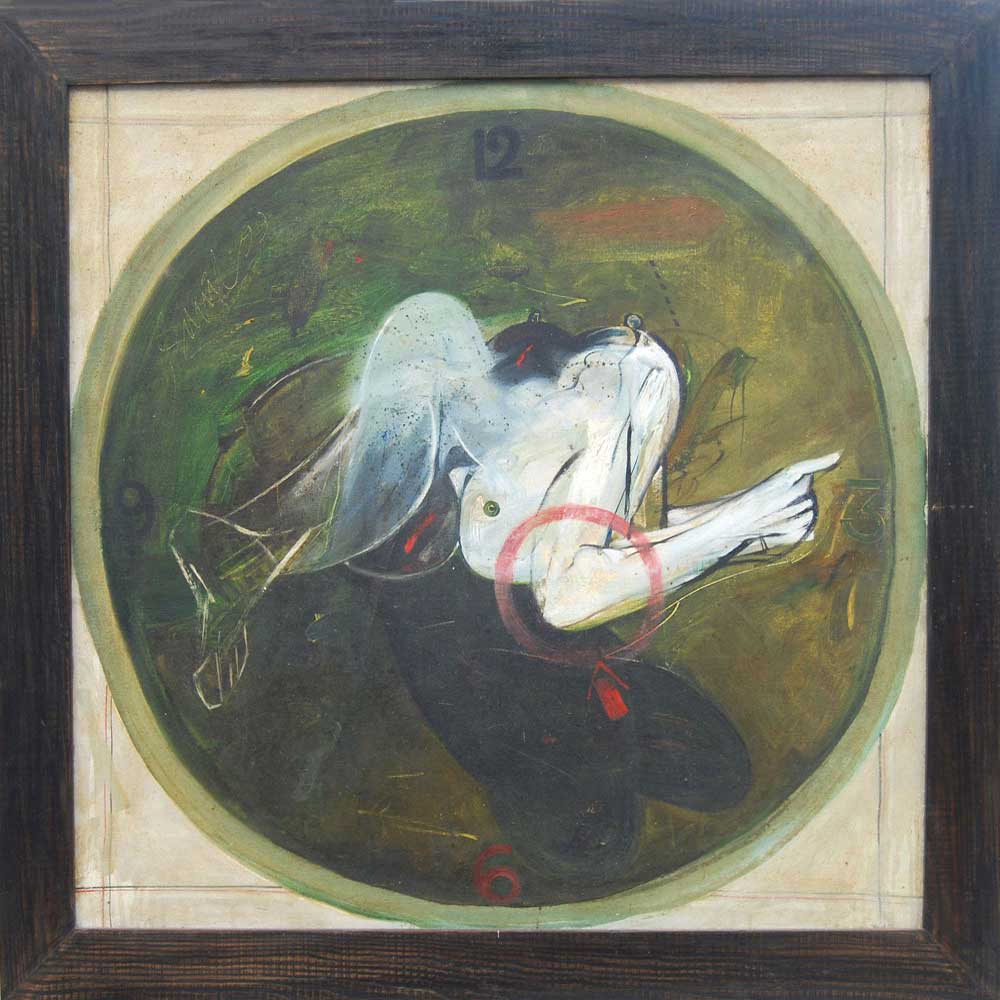 GK-SD-OC075
Timepiece Oil on Canvas 30 x 30 inches 1999
From the Retrospective of Sunil Das
Resless Creativity Held in the Gallery
Shuvaprasanna Bhattacharya
GK-SHUV-MMC031
Wings 2021 Acrylic and Charcoal on Canvas 60 x 30 inches 2021
GK-SHUV-AOC032
Golden Flute Acrylic on Canvas 40 x 50 inches
GK-TV-AOC007
Telengana Couple Acrylic on Canvas 9 x 12 inches N/A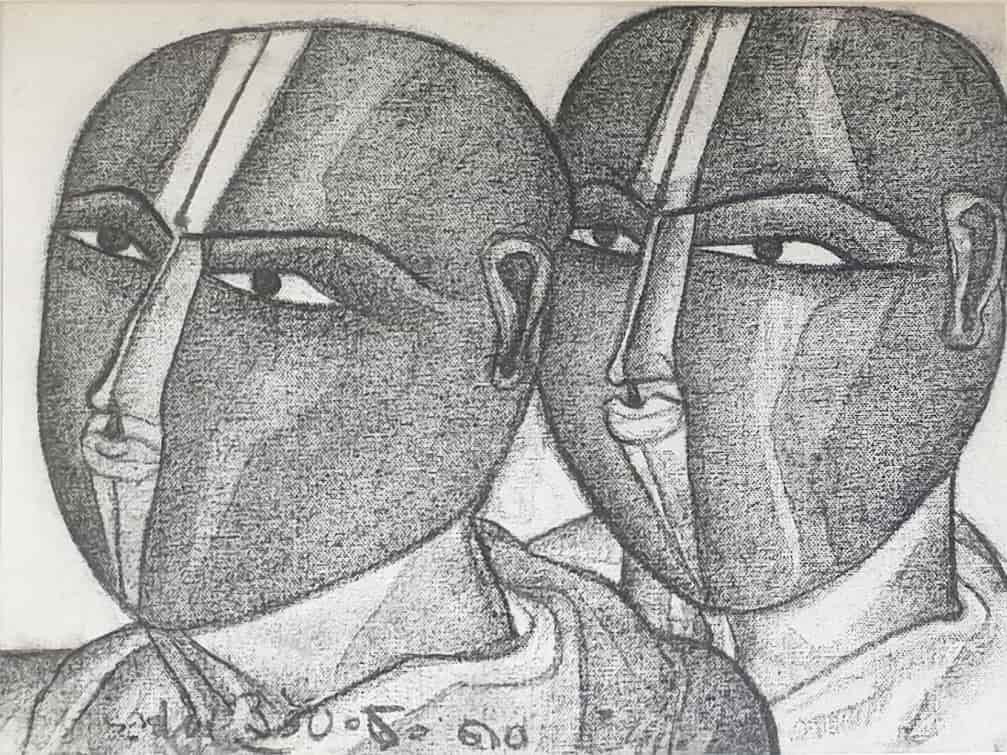 GK-TV-CC009
Charcoal on Canvas 12 x 16 inches 2010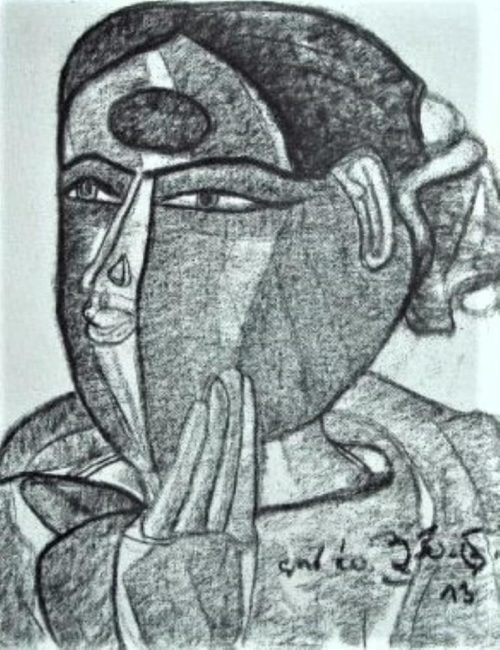 GK-TV-CC008
Charcoal on Canvas 9 x 12 inches 2008