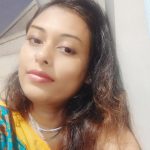 Born : 16TH OCTOBER 1982, W.B.
Art Education
B.F.A. PRINT MAKING 2008,
M.F.A. PRINT MAKING 2010,
KALABHAVANA,VISVA-BHARATI UNIVERSITY,SANTINIKETAN, INDIA,
Exhibitions.
2020- GROUP SHOW AT NIV ART CENTRE, NEW DEW
2019- 100 years celebration of Kala Bhavana at shridharani art gallery.
2019- Invited show at LOAFT, organized by ShivikaGoenka, Kolkata,
2018- Invited show at Art Chill, Jaipur,
2018-Group show at Gallery Time & Space, Bangalore,
2017- SOLO SHOW AT ARTCHILL GALLERY, JAIPUR AMBER FORT
2017-GROUP SHOW AT LDFT QUEST, SHIVIKA GOENKA, KOLKATA
2017- ARTCAMP AT STATE ART GALLERY, HYDERABAD
2016- GROUP SHOW AT GALLERY ARTCHILL, AMER FORT, JAIPUR
2016- GROUP SHOW AT TAO ART GALLERY, MUMBAI,
2016- GROUP SHOW AT AT TIME & SPACE GALLERY, BANGALORE
2015 -'ART WALK' BY JUNEJA ART GALLERY, JAIPUR
2015- JAIPUR ART SUMMIT
SHOW AT GALLERY "Alliance Française" NEW DELHI,
ONGOING SHOW AT GALLERY "INCH", SWITZERLAND,
2014- SHOW ATGWANG JUINTERNATIONAL ART FAIR, KOREA,
SHOW AT GALLERY SPACE, HYDERABAD,
PARTICIPATED AT BUSAN INTERNATIONAL ART FAIR, KOREA,
INDIAN ART FAIR ORGANIZED BY CREATIVITY ARTGALLERY, INDIA
2013- GROUP SHOW AT CREATIVITY ART GALLERY, NEW DELHI,
PARTICIPATED ATUNITED ART FAIR
SELECTED GROUP SHOW AT HABITAT CENTRE, NEW DELHI
SELECTED GROUP SHOWAT NIV ART CENTRE, DELHI,
GROUP EXHIBITION AT FORUM ART GALLERY, CHENNAIORGANIZED BYENGENTED GALLERY
GROUP EXHIBITION AT GALLERY BEYOND, MUMBAI,ORGANIZED BY ENGENTED GALLERY.
SUMMER SHOW AT PALETTE ART GALLERY, NEW DELHI,
ART CAMP AT GANGOTRI ORGANIZED BY GALLERY 1000A,NEW DELHI.
SHOW AT PALLETE ART GALLERY, NEW DELHI
GROUP ART EXHIBITION AT AMERICAN CENTER, NEW DELHI
ORGANISED BY 'ENGENDARD ART GALLERY, NEW DELHI,
WOMENS WORLD DAY WITH SENIOR PAINTERS.
2012– SOLO ARTEXHIBITION ATTIME&SPACEGALLERY, BANGALORE
A GROUP EXHIBITION AT LALITKALA ACADEMY NEW DELHI,
EXHIBITION AT GALLERY RAGINI, NEW DELHI
2011–2010
ANNUALEXHIBITION, BIRLA ACADEMY & OF ART & CULTURE,KOLKATA
GROUP EXHIBITION SREE ART GALLERY, KOLKATA
SOLO EXHIBITION AT EMAMI CHISEL ART WALK,KOLKATA,
2010-2009-
GROUP SHOW AT ACADEMY OF FINE ARTS, KOLKATA
2008-2007-
NANDAN ART GALLERY, SHANTINIKETAN&
SAGA ART GALLERY, JAPAN.
NANDAN MELA, KALABHAVANA
ANNUAL ART EXHIBITION, ACADEMY OF FINE ARTS, KOLKATA
axcScholarship:
M.F.A 1st YEAR SCHOLARSHIP, KALABHAVANA, SANTINIKETAN,