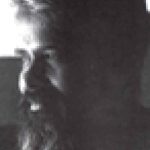 Born : Akhilesh was born in Indore in 1956.
Education :
1977-78 : Diploma in Fine Arts, Indore, India.
Family Background :
His father was a teacher of art in Madhya Pradesh. Akhilesh consciously resisted all attempts at becoming an artist initially but the final year of school saw his resolve weakening. He belongs to the breed of artists who come from the provincial towns of India - rooted in traditions and sporting a fresh outlook. He has been influenced by tribal and folk traditions of Madhya Pradesh; at the same time being aware of the trends in the Art World.
Solo and Group Shows :
He has held 25 Solo Shows all over India, and has participated in important group shows. He has curate many shows namely Women in Painting for Sahitya Parishad, Bhopal; for Central Zone for Tao art Gallery, Mumbai; show of young painters for Art Indus Gallery, New Delhi; for Art Today, New Delhi.
Joint Exhibition :
2005 : 'Duet', with Artist Manish Pushkale, Plate Muller Gallerie, Munich, Germany. 1991 : 'Amne Samne', with Artist Ambadas, Ujjain.
Participation :
2010 : 'Contemporary Printmaking In India', presented by Priyasri Art Gallery, Mumbai at Jehangir Art Gallery, Mumbai; Priyasri Art Gallery, Mumbai. 2005 : Annual Show of Palette Art Gallery, New Delhi. 2005 : 'Harmony Show', Nehru Centre, Mumbai. 1996 : 'Harmony Show', conducted by Reliance, Mumbai. 1992 : 'International Show com- Art', Korea. 1990 : 'Xal Praxis Foundation Prints Exhibition', Mumbai. 1990, 1994, 1998 : II, III, V, VI Bharat Bhavan Biennial, Bhopal. 1978-85 : National Kala Mela, New Delhi.
Honours and Awards :
2006 : Kala Kaustubh Sanman, Ujjain. 2002 : Raza Foundation Award, New Delhi. 1994-95 : Senior Artist Fellowship, Government of India. 1990 : Bharat Bhavan Biennale, Bhopal. 1984 : State Award, Gwalior. 1977 : Camlin Award, Mumbai. 1976 : Kalidas Academy Certificate Award, Ujjain. 1976 : Yuva Kalyan Kendra, Bhopal. He has written Biography of Eminent Painter M.F.Husain. He was an artist in residence at Austria. Akhilesh later moved to Textile Designing and shifted base to Bhopal.
Style :
Akhileshs paintings appear to be a collection of beginnings. But there are no ends. His work gives a feeling of being left unfinished and yet it does not seem incomplete. It is not possible to look at it in terms of a beginning leading to an end. The way he uses lines may lend certain linearity to his work but these lines seem to melt into the canvas, refusing to lend typical linear characteristics to his work. His paintings appear to be full of freshness and the colours resonate with emotions. He does not delve into virginal territory. Rather he sticks to familiar ground. It is his method of translating familiar territory on to canvas that imparts an individual characteristic to his work. His paintings do not scream for attention and have little to offer to the casual, hurried viewer. But for the patient observer, they are an enriching experience.