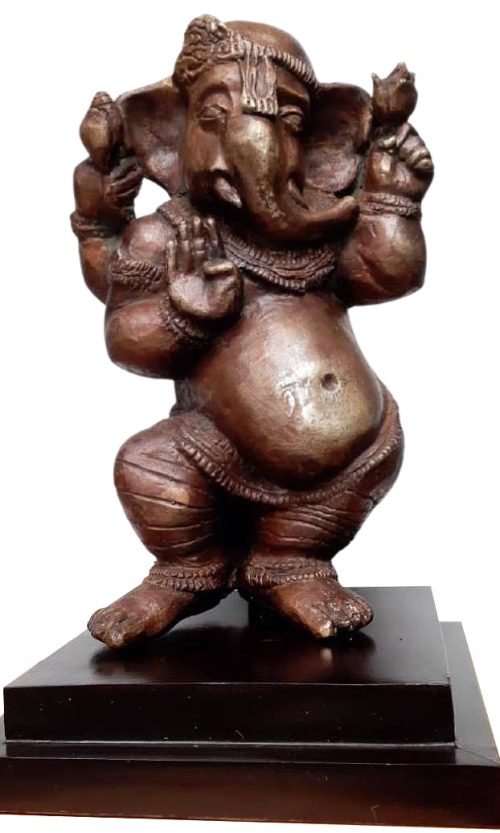 Shuvaprasanna Bhattacharya
Ganesha | Bronze Sculpture | H 22 inches Price 3,00,000 NOW 2,00,000/-
Niranjan Pradhan
Bull | Bronze | L 17.5 x B 8.5 x H 16.5 inches | 2002 INR 7,00,000/-
Niranjan Pradhan
Father & Child | Bronze | H 11 x W 4 x D 3 inches INR 1,50,000/-
Niranjan Pradhan
Mother & Child | Bronze | H 15 x D 4 x Ww 5 inches | 2010 INR 3,50,000/-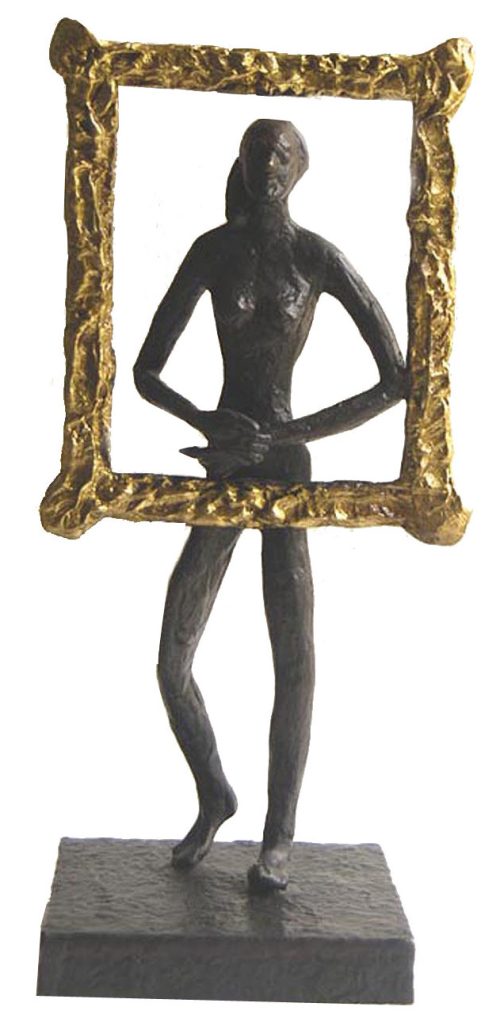 K.S. Radhakrishnan
Maiya as Monalisa | With Golden Metallic Frame | Bronze | D 6 x H 15 x W 6 inches | 2009 INR 2,50,000/-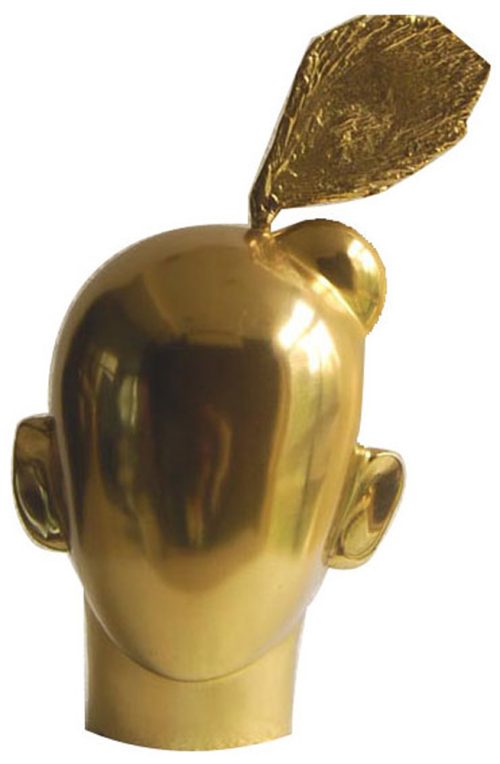 K.S. Radhakrishnan
Krishna Head | Bronze | H 13.75 x Cir 20 inches 2009 INR 4,25,000/-
Himmat Shah
Untitled | Bronze | Edition 7/9 | H 24 x B 10 x L 9 inches | 2017 INR 7,00,000/-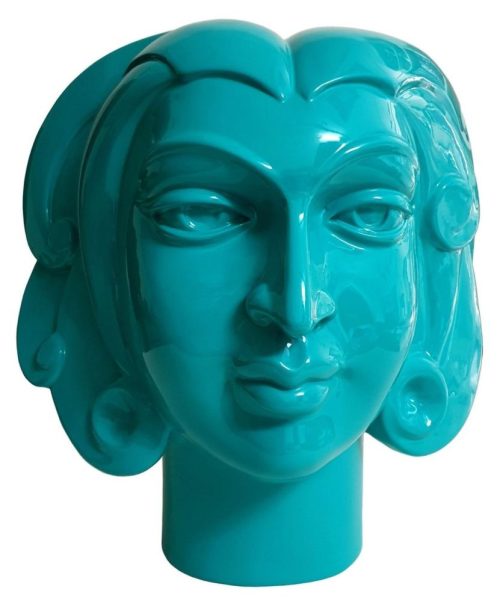 DVS Krishna
Painted on Fiber Glass | H 14 x W 14 x D 16 inches INR 75,000/- (Works by DVS Krishna will be delivered 25 days post placing the order)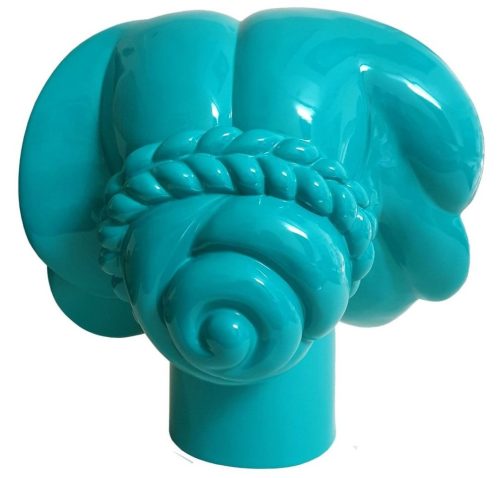 DVS Krishna
Painted on Fiber Glass | H 14 x W 14 x D 16 inches INR 75,000/- (Works by DVS Krishna will be delivered 25 days post placing the order)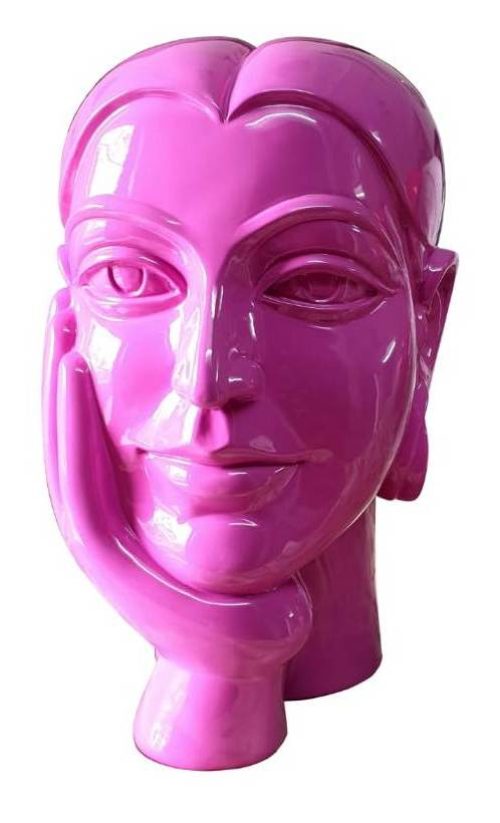 DVS Krishna
Painted on Fiber Glass | H 14 x W 11 x D 14 inches INR 75,000/- (Works by DVS Krishna will be delivered 25 days post placing the order)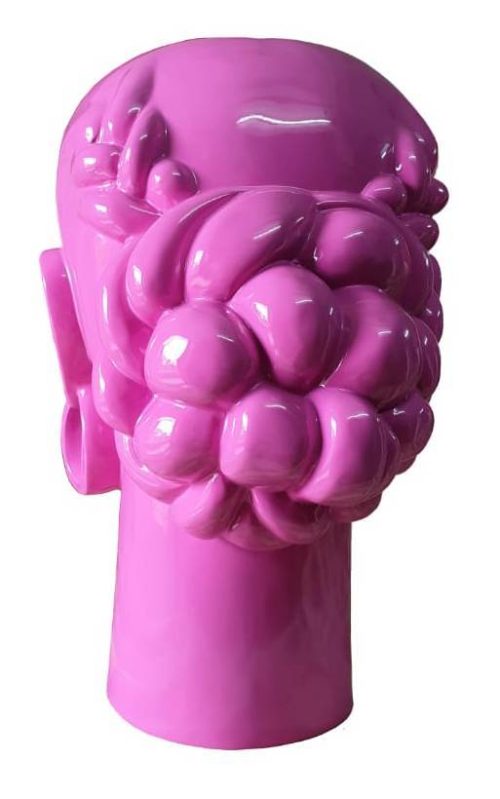 DVS Krishna
Painted on Fiber Glass | H 14 x W 11 x D 14 inches INR 75,000/- (Works by DVS Krishna will be delivered 25 days post placing the order)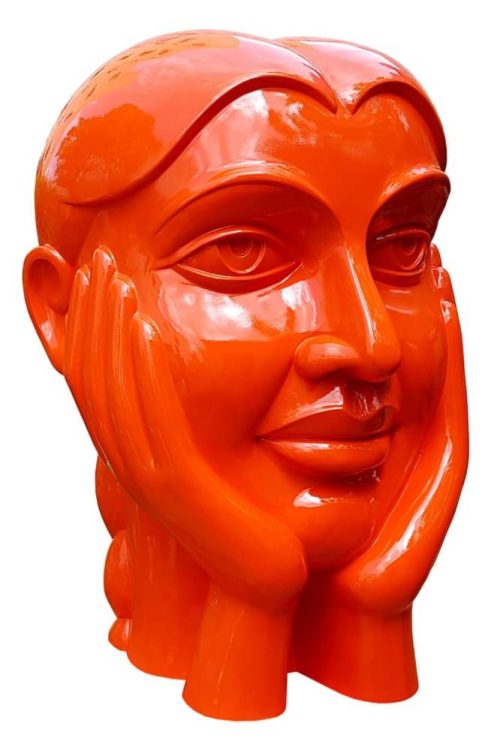 DVS Krishna
Amused | Painted on Fiber Glass | H 30 x W 19 x D 15 inches | 2017 INR 1,75,000/- (Works by DVS Krishna will be delivered 25 days post placing the order)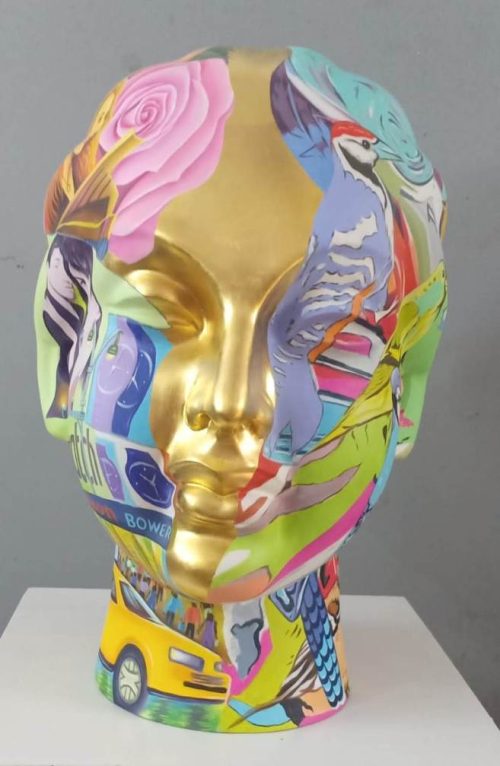 Venkat Bothsa
21E39 | Paint on Fiber Glass | H 19 x W 12 x D 16 inches | 2020-21 INR 3,25,000/-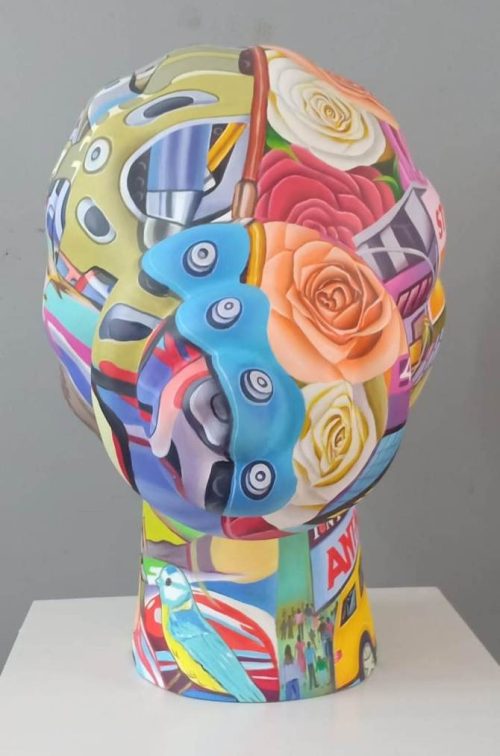 Venkat Bothsa
21E39 | Paint on Fiber Glass | H 19 x W 12 x D 16 inches | 2020-21 INR 3,25,000/-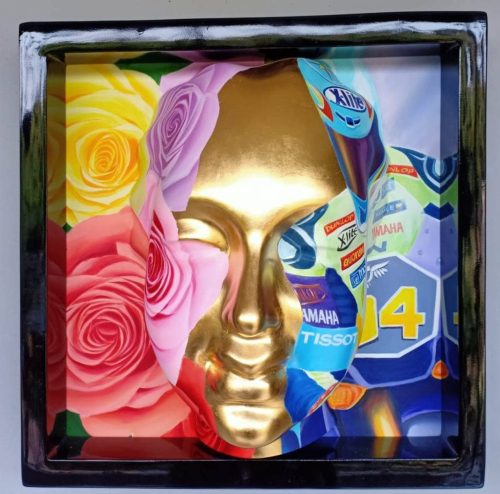 Venkat Bothsa
Murals | Paint on Fiber | 18 x 18 inches INR 1,50,000/-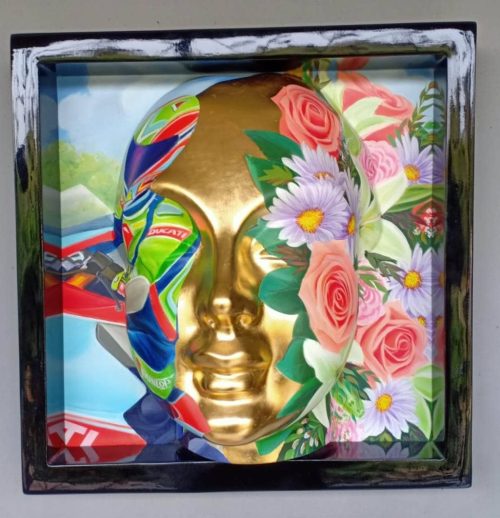 Venkat Bothsa
Murals | Paint on Fiber | 18 x 18 inches INR 1,50,000/-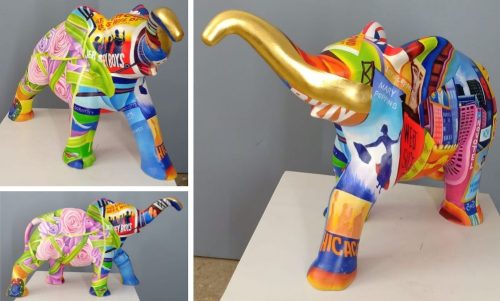 Venkat Bothsa
Elephant | Paint of Fiber Glass | L 25.5 x B 7.5 x H 13.5 inches INR 1,75,000/-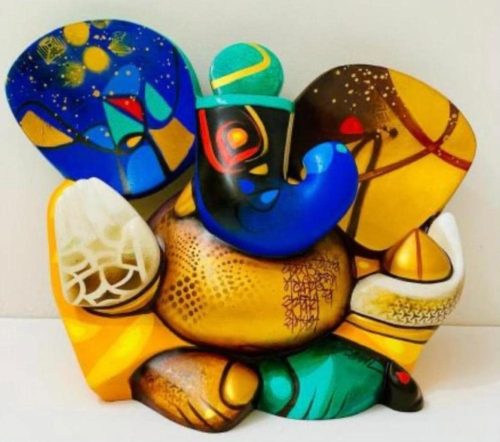 Om Swami
Mood and Melody Ganesha | L 19 x B 24 x H 9 inches INR 1,85,000/-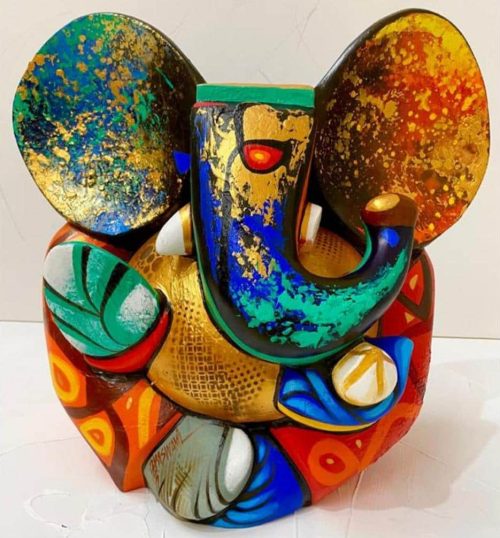 Om Swami
Sumukhay | Acrylic on Fiberglass | H 22 x L 19 x D 10 inches | 2021 INR 1,85,000/-

Naman Mahipal
Maharani | MDF Brass and Stone | L 14 x B 12 x H 30 inches INR 2,50,000/-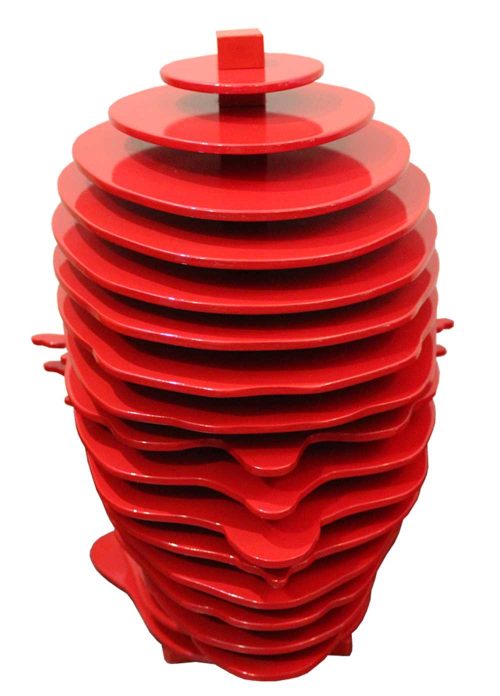 Naman Mahipal
Vintage Identity | MDF & Paint | L 10 x W 11 x H 16 inches INR 80,000/-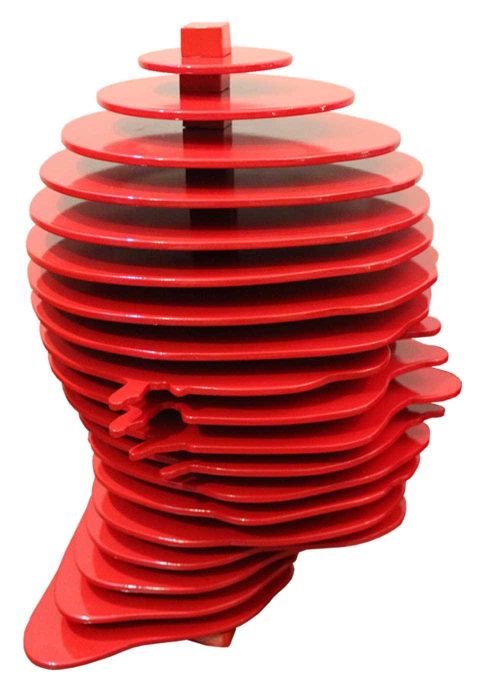 Naman Mahipal
Vintage Identity | MDF & Paint | L 10 x W 11 x H 16 inches INR 80,000/-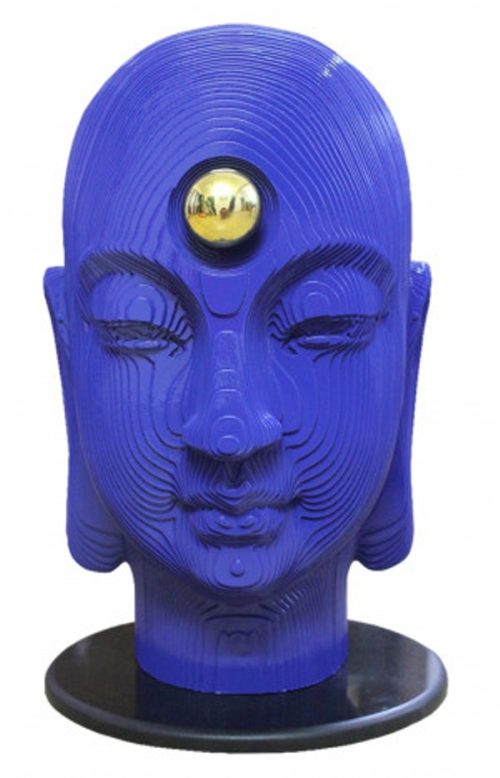 Naman Mahipal
Indian Mother | MDF Brass and Stone | L 24 x B 15 x H 24 inches INR 1,90,000/-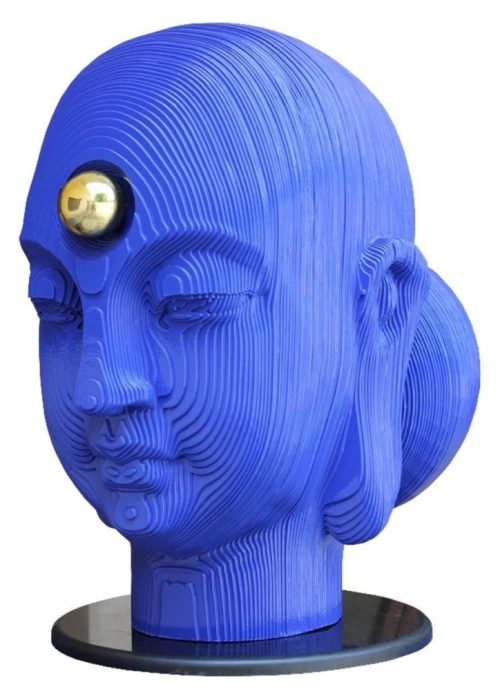 Naman Mahipal
Indian Mother | MDF Brass and Stone | L 24 x B 15 x H 24 inches INR 1,90,000/-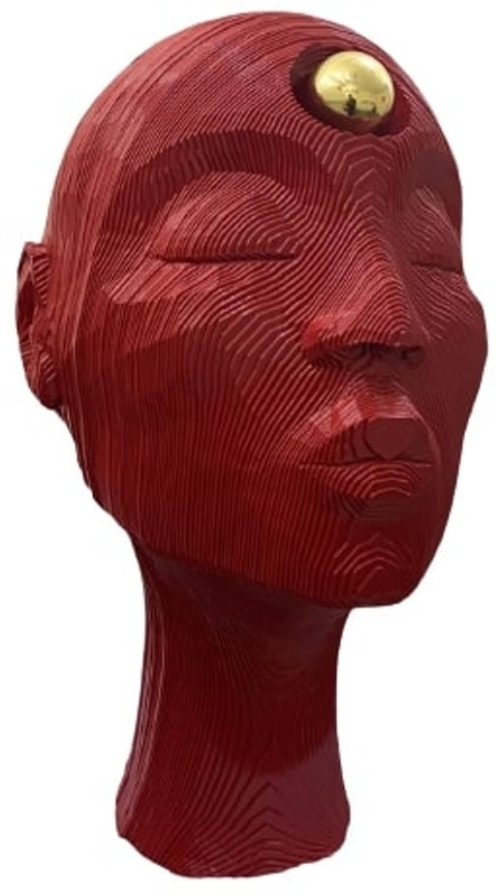 Naman Mahipal
Modern Indian Woman | MDF Brass and Stone | L 25 x B 15 x H 30 inches INR 1,80,000/-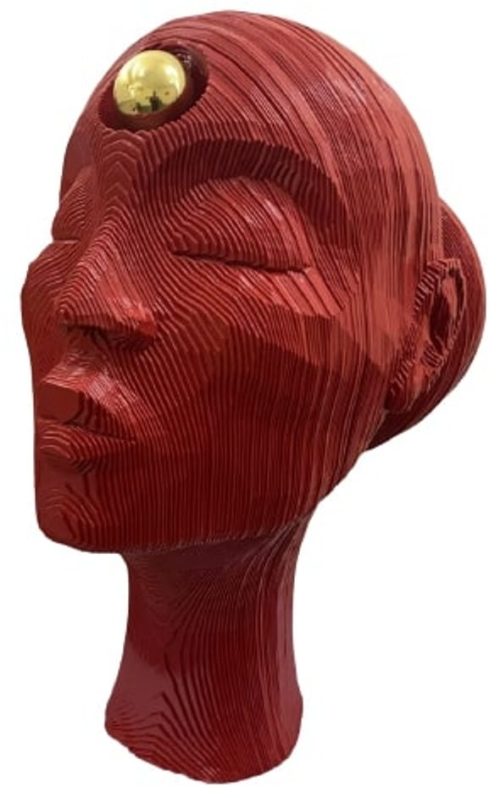 Naman Mahipal
Modern Indian Woman | MDF Brass and Stone | L 25 x B 15 x H 30 inches INR 1,80,000/-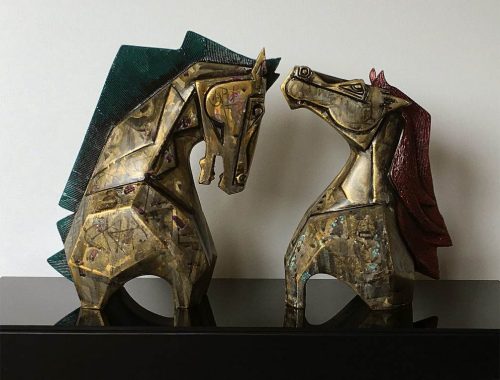 Dinkar Jadhav
Fiber Glass | H 24 x L 13 x B 9 inches INR 1,85,000/-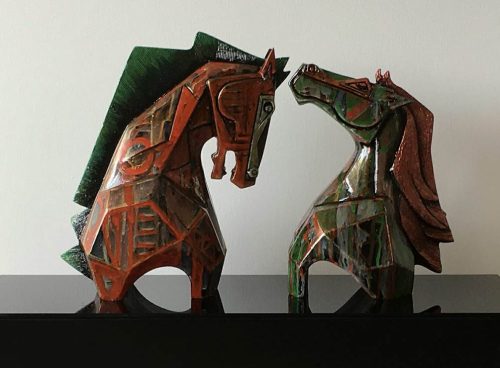 Dinkar Jadhav
Fiber Glass | H 24 x L 13 x B 9 inches INR 1,85,000/-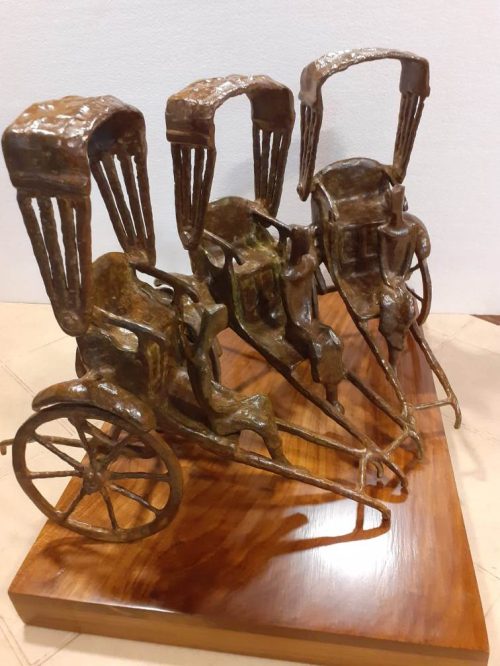 Tushar Kanti Das Roy
Rickshaw Stand | Bronze | L 12 x B 14 x H 19 inches INR 1,35,000/-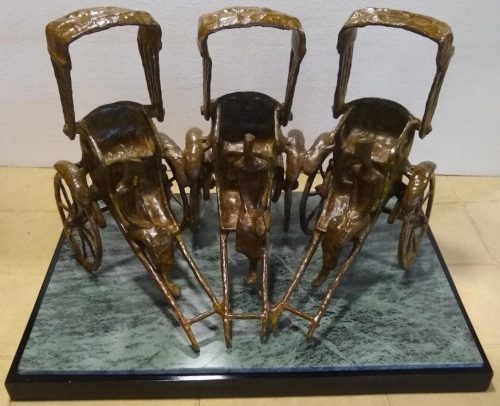 Tushar Kanti Das Roy
Rickshaw Stand | Bronze | L 12 x B 14 x H 19 inches INR 1,35,000/-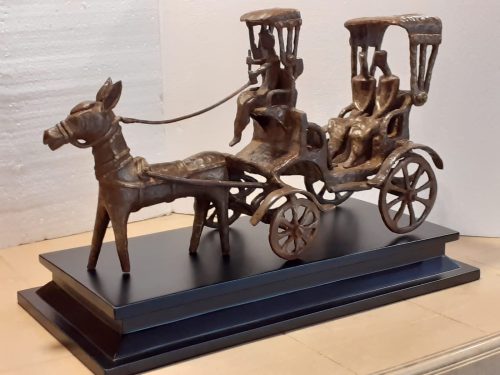 Tushar Kanti Das Roy
Tangawala | Bronze | H 13 x W 24 x L 9 inches INR 1,85,000/-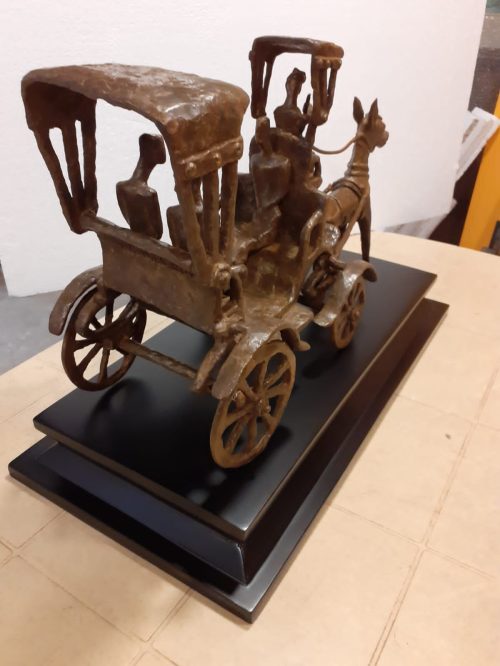 Tushar Kanti Das Roy
Tangawala | Bronze | H 13 x W 24 x L 9 inches INR 1,85,000/-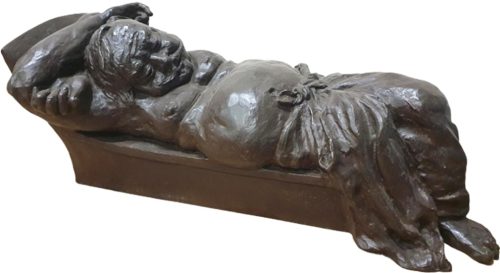 Debabrata De
Babu Resting | Bronze | H 11.8 x L 32.6 x W 16.1 inches INR 1,60,000/-
YOU ARE ON SCULPTURE PAGE
       Terms of Sale
Please follow the prices mentioned .

No further discount is possible

. (Prices have been very carefully calculated to pass on all benefits to our patrons )
INR prices are for Indian Deliveries 
Avail our

Free Shipping and Packing Across The World Over Purchase value of INR 100000/- ( USD 1500 ) purchase 

Nominal Shipment costs will be added to purchases below the above mentioned value to avail our free shipment offer.
All dispatches will be done post exhibition.
     So, What other costs do you pay over the mentioned Prices in this show ?        
A GST of 12 % is applicable to all Indian Deliveries. 
Shipping Costs below Purchase of INR 100000/- ( or USD 1500)
If you want to receive Framed Works :  Framing Costs , Packing and Shipment will not be complimentary for both Domestic & International  shipments , even of your purchase is over INR 100000/- ( USD 1500 ) 
However all charges , framing, packing and shipment are heavily discounted and nominal. We pass on all special rates to our esteemed collectors.  
Custom Duties of your individual country of import.There are no import Duties to countries like UK, Europe  and USA on Art.
However custom duty charges are separate and they are being charged by customs during this pandemic , varying from USD 30 -100
Do be sure to find out the respective duties on Art HS code 9701 , in your individual countries. 
---
     Payment Methods
We prefer Bank Transfers , Both Domestic and International . Ie. RTGS , NEFT or Direct Wire. 
Why ? a) It is the safest and fastest way to get the funds across to us. b) There are negligible Bank Charges c) We want to save on the heavy transaction fee that platforms like Paypal and others attract. 
Credit Cards , Drafts , Cheque and Other methods of payment are acceptable too.
Credit Cards both Indian and Foreign will attract the transaction fee. India 3% , International 5.5% ( Paypal) 
Ask us for our simple credit card links to buy with the click of a button.
Authentication & Provenance :  Kindly read
Since its conception Gallery Kolkata has worked in the Primary Markets, i.e we get work from the artist and make them available to the collector . Such that most works carry an artist certificate along with it . 
However since our growing collection and the significant price rise in art, we were forced to look at works from collectors who wanted to sell some of their old collection for want of newer works. Thus we could obtain them for YOU , our dear collectors, at great prices, and make it available for you . 
But don't worry ,each work is verified by our team of experts consisting of Art critics , top artists , writers who wrote on the particular artist and traced their work. So we know each and every piece offered to you are not only Unique , of Great Quality, Rare, At Great Prices but also the most original.
Gallery Kolkata in turn certifies each art work that we sell. So go ahead, buy with the confidence of knowing we got your back!