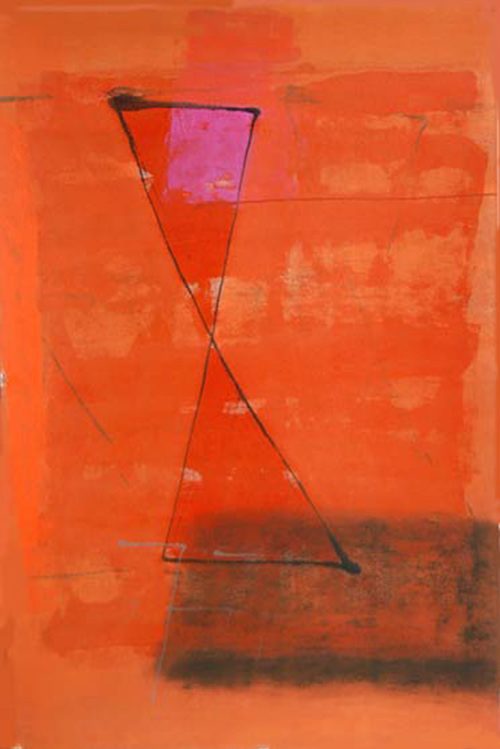 S. Harshavardhana
Untitled | Mixed Media on Paper | 30 x 20 inches | 2007 INR 1,10,000/-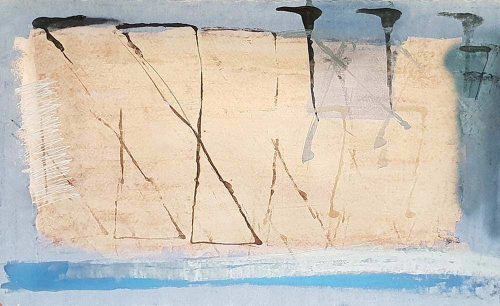 S. Harshavardhana
Untitled | Mixed Media on Paper | 30 x 48 inches | 2007 INR 2,75,000/-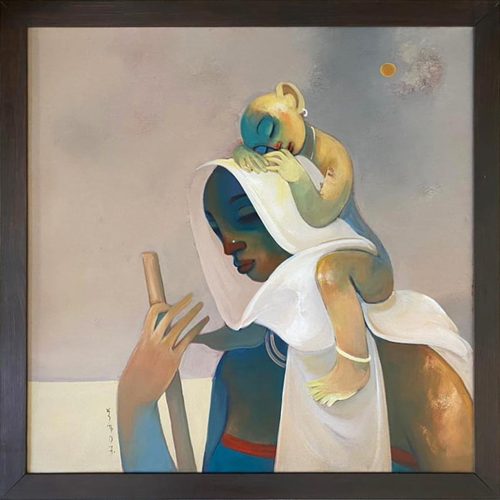 Buwa Shete
Mother & Child | Oil on Canvas | 36 x 36 inches | 2007 INR 3,25,000/-
Subrata Gangopadhyay
Dupurbela | Acrylic on Canvas | 36 x 48 inches | 2021 INR 3,50,000/-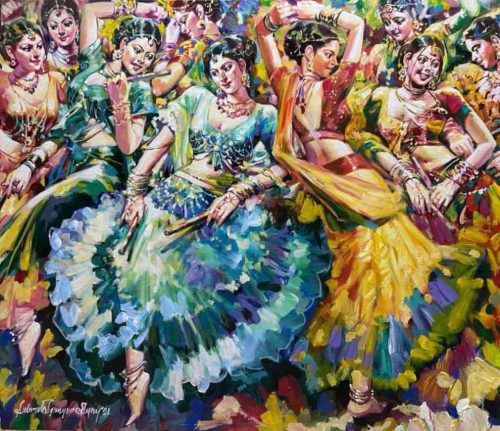 Subrata Gangopadhyay
Daandia | Acrylic on Canvas | 36 x 42 inches | 2021 INR 3,50,000/-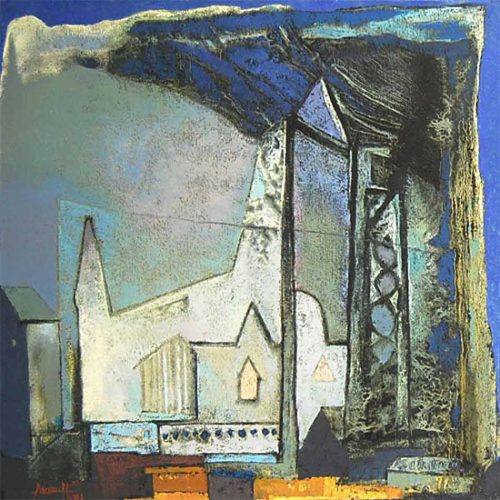 Somenath Maity
Structures | Oil on Canvas | 30 x 30 inches INR 1,58,000/-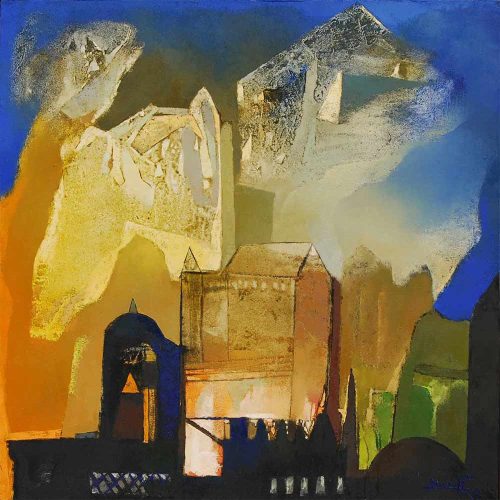 Somenath Maity
Structures | Oil on Canvas | 40 x 40 inches INR 3,75,000/-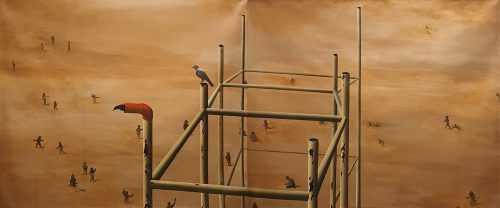 Pratul Dash
On Higher Grounds | Oil on Canvas | 108 x 48 inches Price on Request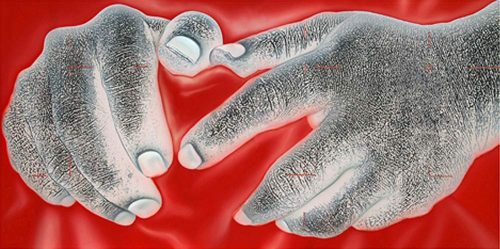 Prasanta Sahu
The Act of Touching | Diptych | Acrylic on Canvas | 48 x 96 inches | 2007 Price on Request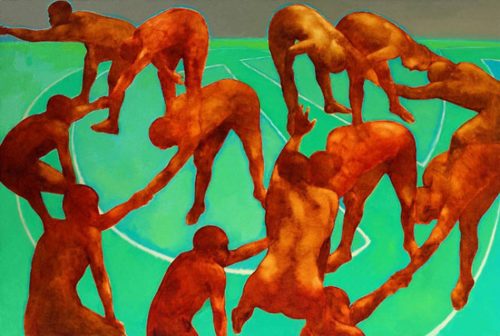 Sajal Sarkar
Power Play | Oil on Canvas | 72 x 48 inches INR 4,50,000/-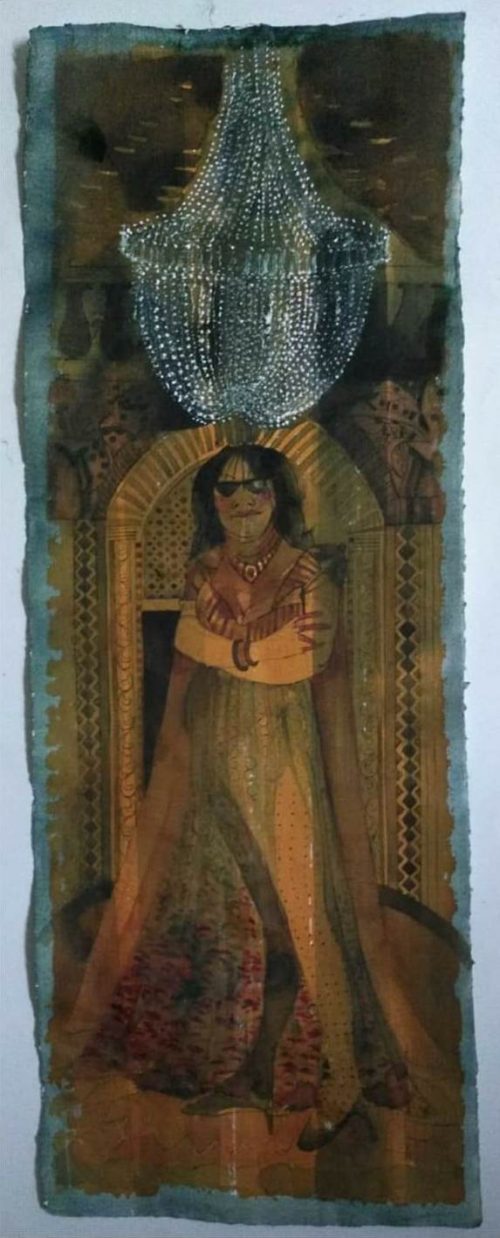 Rajeswar Rao
Untitled | Watercolour on Paper | 14 x 30 inches INR 2,50,000/-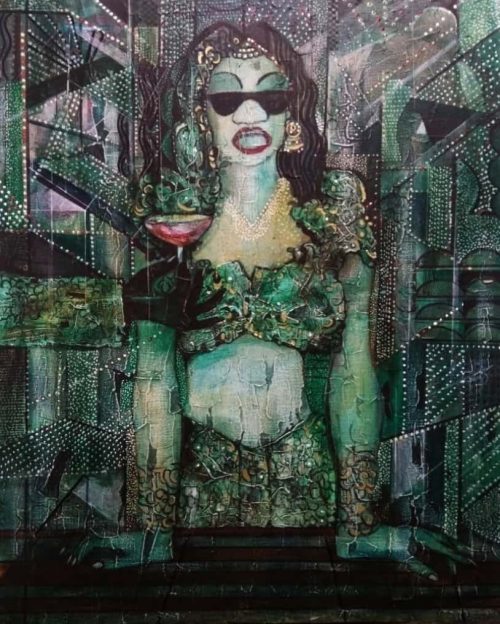 Rajeswar Rao
Untitled | Watercolour on Paper | 24 x 30 inches INR 3,00,000/-
Chhatrapati Dutta
Untitled | Acrylic on Canvas | 36 x 48 inches Price 4,80,000/- NOW 1,40,000/-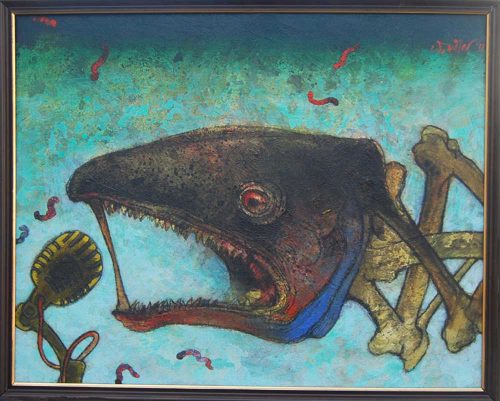 Chhatrapati Dutta
Untitled | Acrylic on Canvas | 30 x 24 inches | 2007 Price 2,25,000/- NOW 90,000/-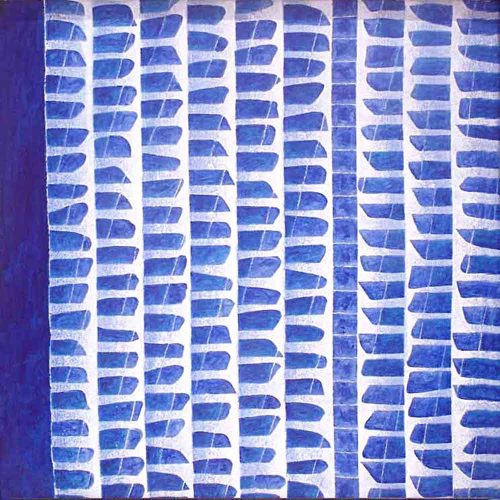 Akhilesh
Untitled | Acrylic on Canvas | 30 x 30 inches INR 2,50,000/-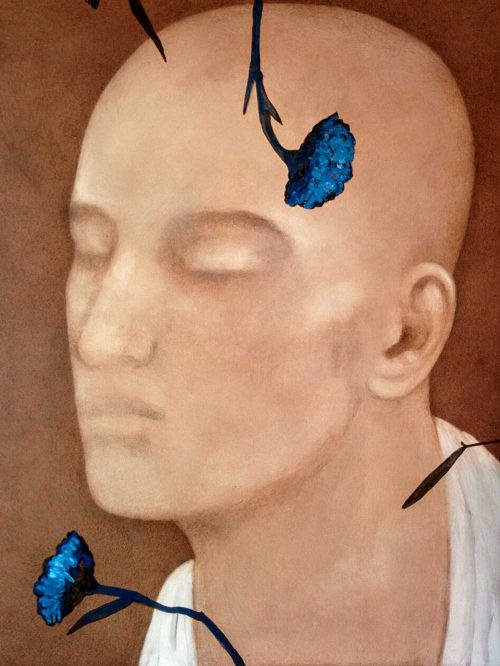 Chandra Bhattacharya
Untitled | Acrylic on Canvas | 36 x 48 inches | SOLD
Chandra Bhattacharya
Untitled | Acrylic on Canvas | 36 x 48 inches | 2016 Price 6,00,000/- NOW 3,00,000/-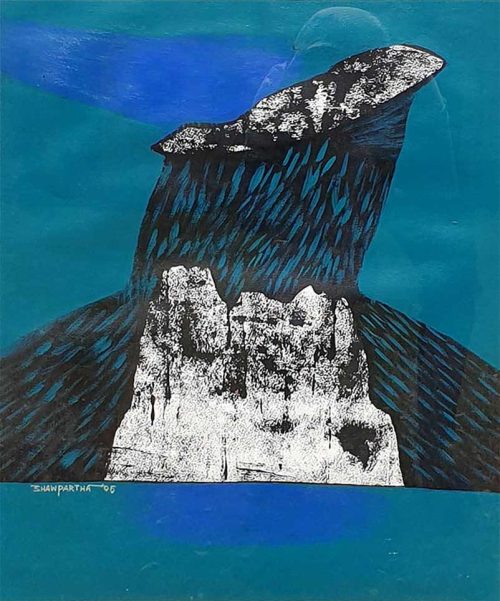 Partha Shaw
Untitled | Mixed Media on Board | 30 x 20 inches Price 1,50,000/- NOW 85,000/-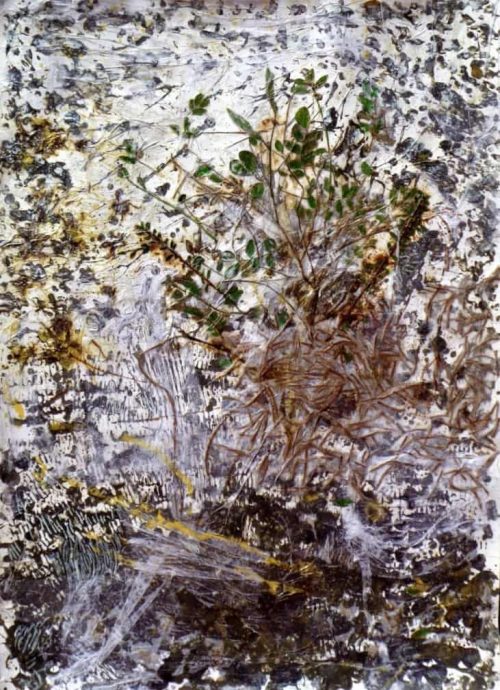 Jayshree Chakravarty
Untitled | Mixed Media on Board | 27 x 39 inches | 2017 Price 12,50,000/- NOW 7,00,000/-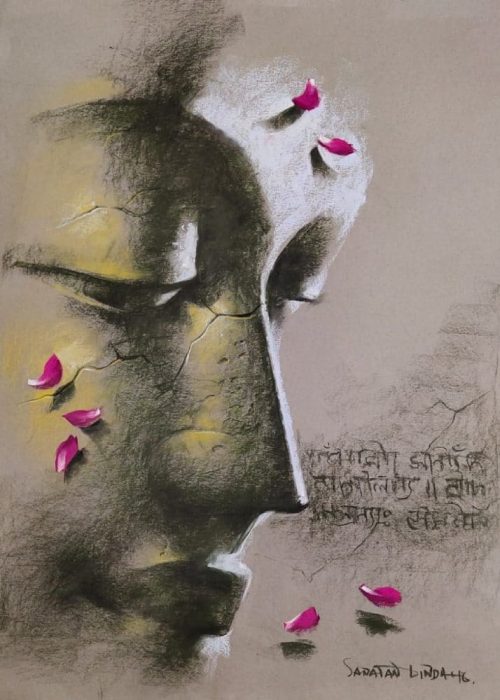 Sanatan Dinda
Yugpurush | Conte & Dry Pastel on Paper | 20 x 28 inches | 2016 INR 1,50,000/-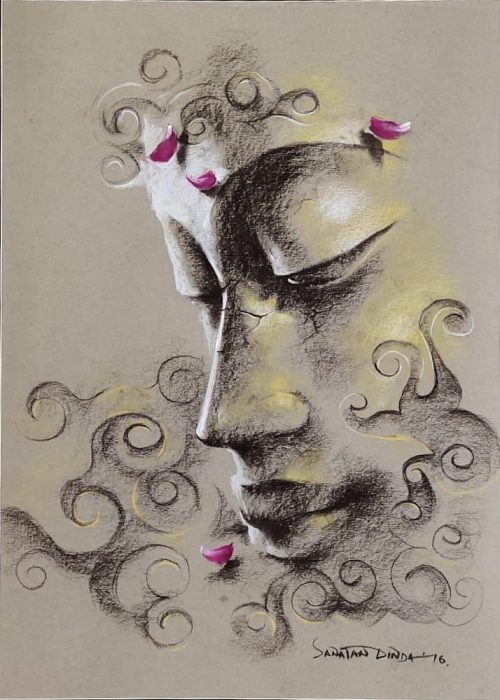 Sanatan Dinda
Yugpurush | Conte & Dry Pastel on Paper | 20 x 28 inches | 2016 INR 1,50,000/-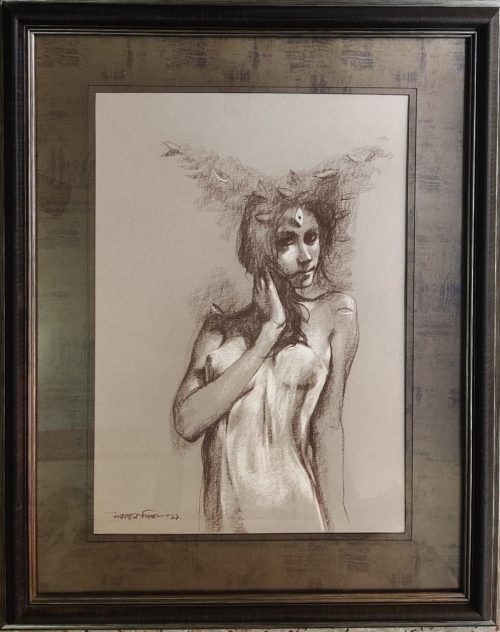 Sanatan Dinda
Untitled | Conte & Dry Pastel on Paper | 28 x 20 inches | 2016 INR 1,50,000/-
Sanatan Dinda
Untitled | Conte & Dry Pastel on Paper | 28 x 20 inches | 2016 INR 1,50,000/-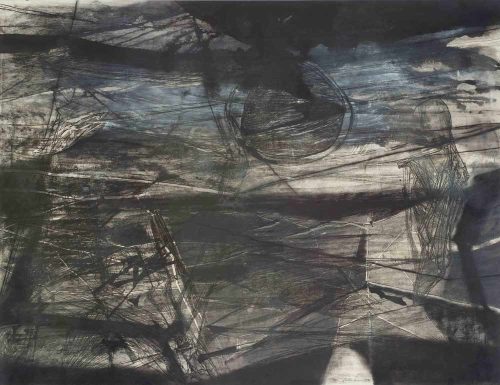 Arindam Chatterjee
The Crazed Moon | Oil, Acrylic, Charcoal & Pastel on Paper | 47.5 x 36 inches | 2009 Price 2,50,000/- NOW 1,50,000/-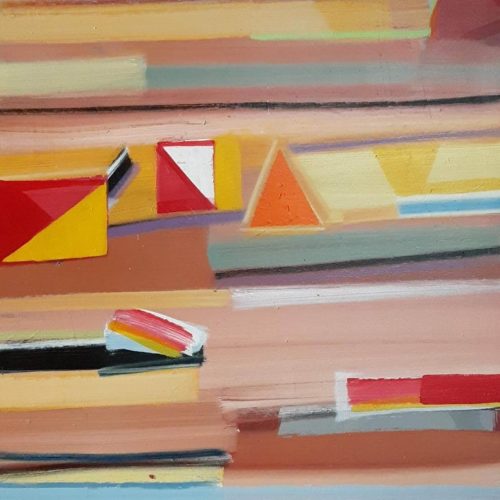 Amit Kalla
Untitled | Acrylic on Canvas | 24 x 24 inches INR 25,000/-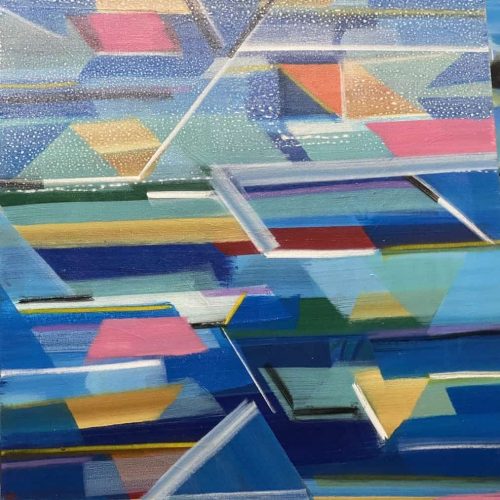 Amit Kalla
Untitled | Acrylic on Canvas | 24 x 24 inches INR 25,000/-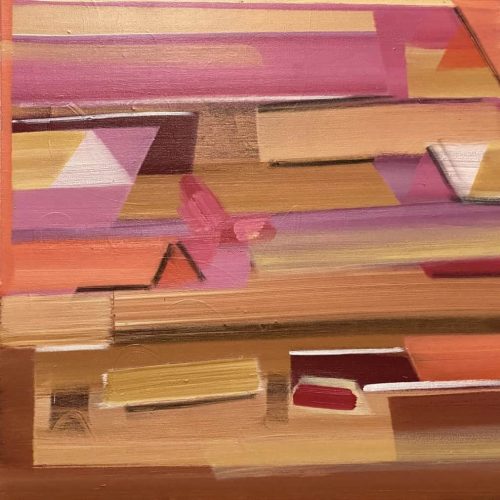 Amit Kalla
Untitled | Acrylic on Canvas | 24 x 24 inches INR 25,000/-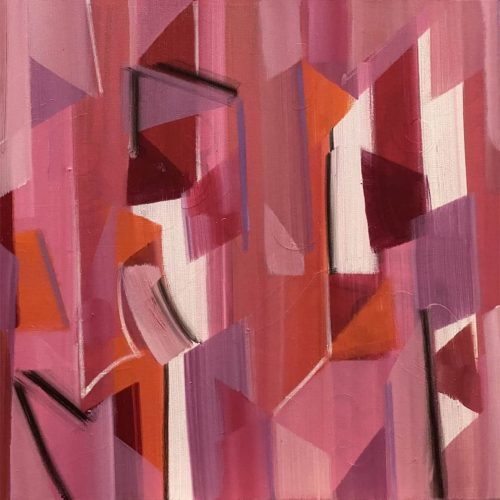 Amit Kalla
Untitled | Acrylic on Canvas | 24 x 24 inches INR 25,000/-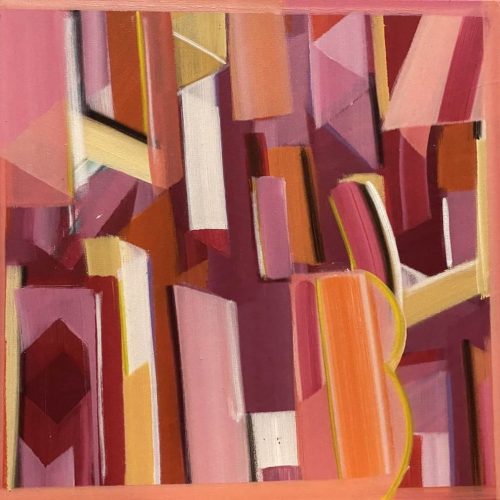 Amit Kalla
Untitled | Acrylic on Canvas | 24 x 24 inches INR 25,000/-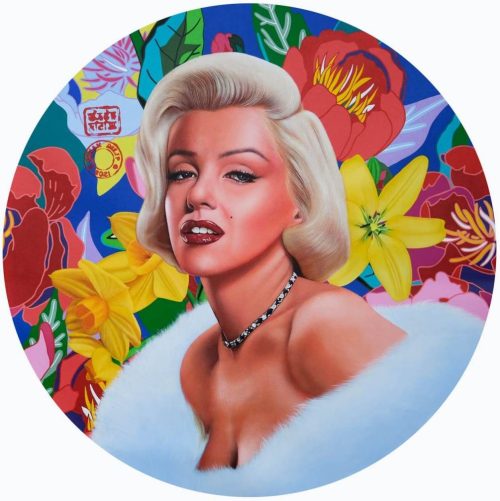 Oinam Dilip
The Iconic Marilyn Monroe | Acrylic on Canvas | 36 inches (Dia) | 2021 INR 1,41,000/-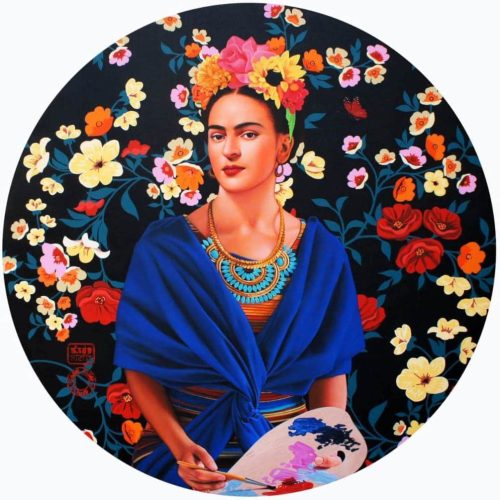 Oinam Dilip
Frida Kahlo XIV | Acrylic on Canvas | 48 inches Dia INR 2,50,000/-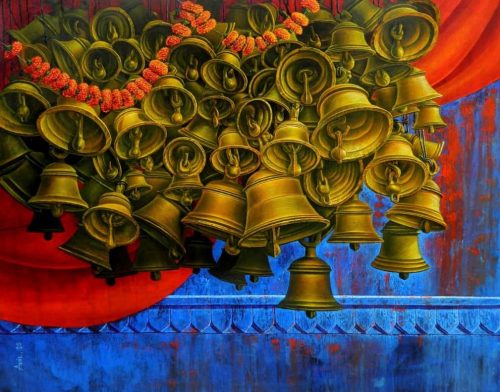 Anil Kumar Yadav
Aradhana | Acrylic on Canvas | 60 x 48 inches | 2020 INR 1,85,000/- (All in Delivered)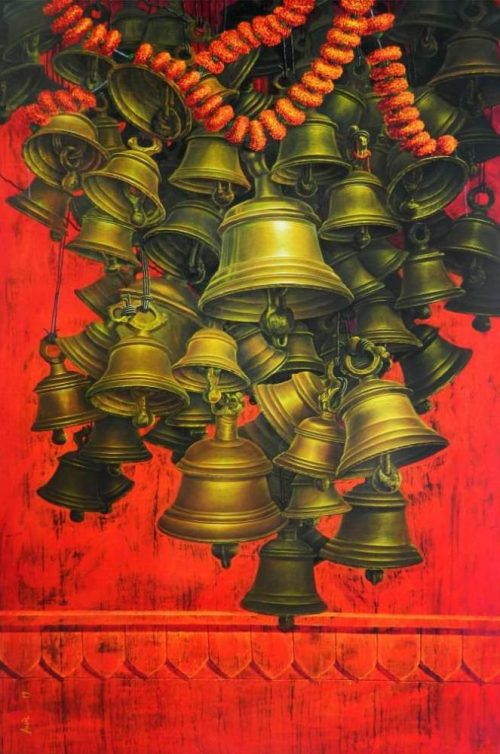 Anil Kumar Yadav
Aradhana-22 | Acrylic on Canvas | 48 x 72 inches INR 2,20,000/- (All in Delivered)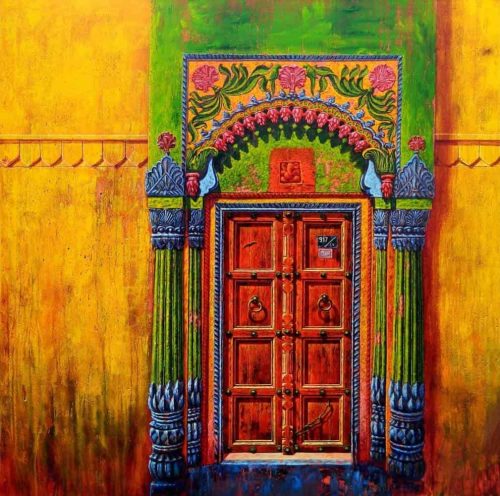 Anil Kumar Yadav
Door-IX | Acrylic on Canvas | 48 x 48 inches INR 1,45,000/- (All in Delivered)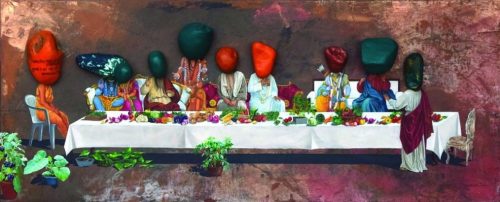 Pragnesh Patel
Untitled | Oil & Acrylic on Canvas with Fiber Glass | 22 x 55 inches INR 90,000/-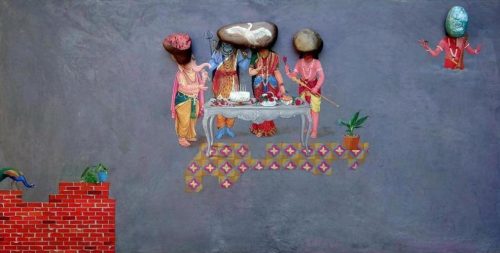 Pragnesh Patel
Shiva & Family | Oil & Acrylic on Canvas with Fiber Glass | 24 x 48 inches INR 80,000/-
Pragnesh Patel | Untitled | Oil & Acrylic on Canvas with Fiber Glass | 5 x 5 & 5 x 6  inches INR 85,000/- (Set of 12 works)
Pragnesh Patel | Untitled | Oil & Acrylic on Canvas with Fiber Glass | 12 x 120 inches (1 pc 12 x 12 inches) INR 85,000/- (Set of 10 works)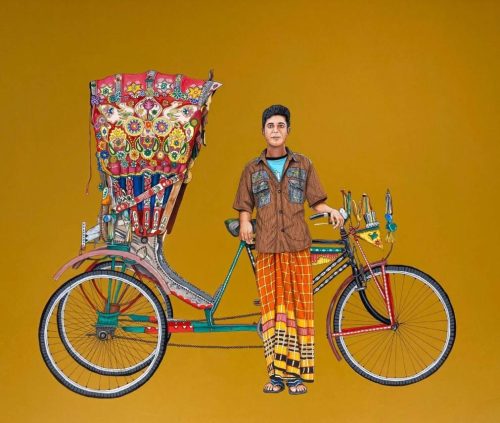 Kapil Anant
Indian Shining | Acrylic Ink and Gold Foil on Canvas | 45 x 55 inches | 2021 INR 99,000/-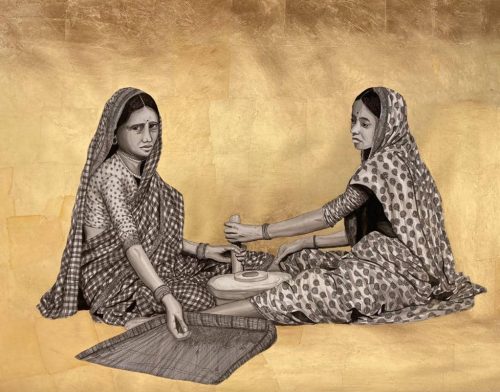 Kapil Anant
Two Women Grinding at a Mill at Home (1873) | Ink and Gold Foil on Canson Paper | 45 x 60 inches | 2021 INR 1,40,000/-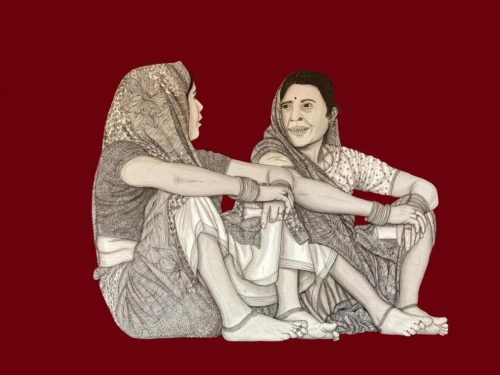 Kapil Anant
Two Women Talking | Acrylic Ink Pen on Paper | 21.5 x 30 inches INR 75,000/-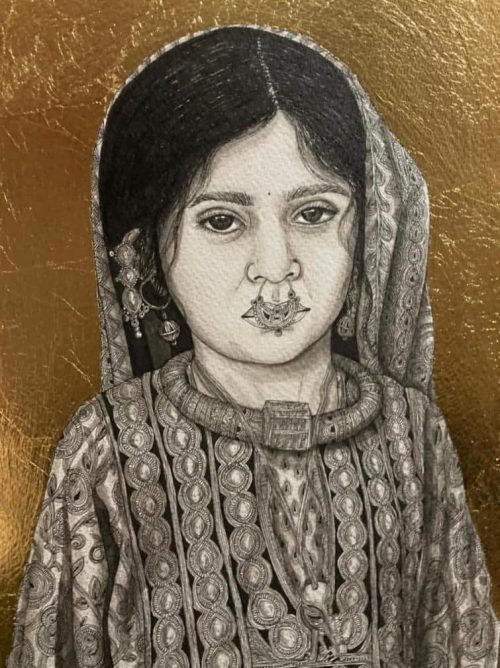 Kapil Anant
Rajasthani Girl | Ink Pen Gold Foil on Paper | 8.3 x 11.8 inches | 2021 INR 30,000/- (All in Delivered)
Kapil Anant
Indian Shining | Acrylic And Ink on Paper | 8.3 x 11.8 inches (Set of 25) N/A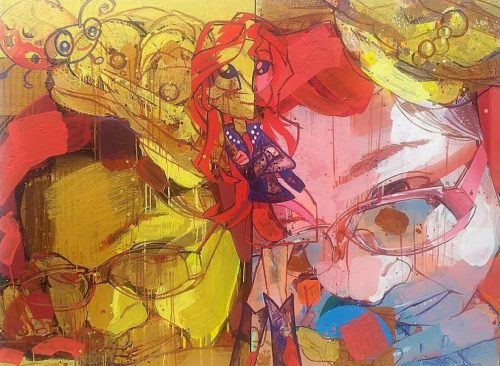 Uday Mondal
Untitled | Acrylic Metallic Gold on Canvas | 72 x 96 inches | 2021 INR 7,20,000/-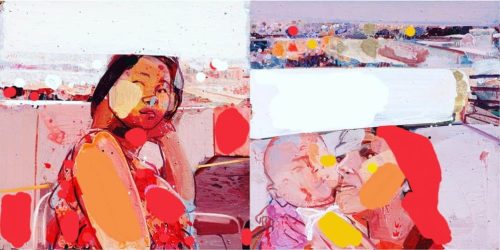 Uday Mondal
Terrace Garden Airport View Series-2 | Diptych | Acrylic on Canvas | 36 x 72 inches | 2018 INR 2,70,000/-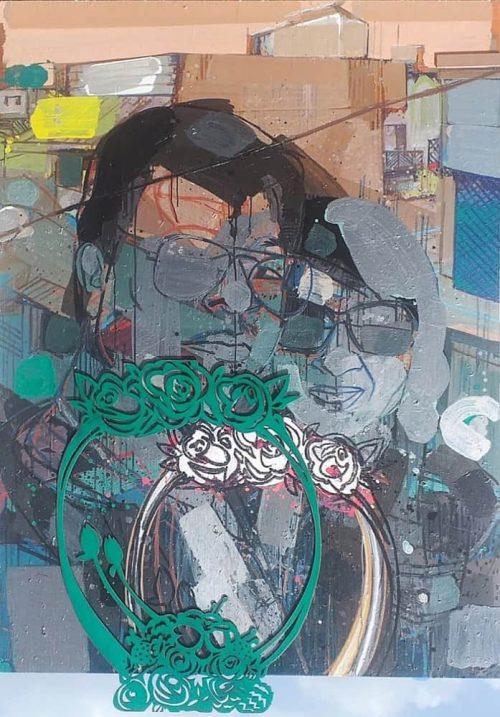 Uday Mondal
Untitled | Acrylic Metallic on Canvas | 72 x 96 inches | 2020 INR 7,20,000/-
Uday Mondal
Harni 100 meters from the Airport | Metallic Acrylic on Canvas | Diptych | 96 x 48 inches | 2018 INR 4,80,000/-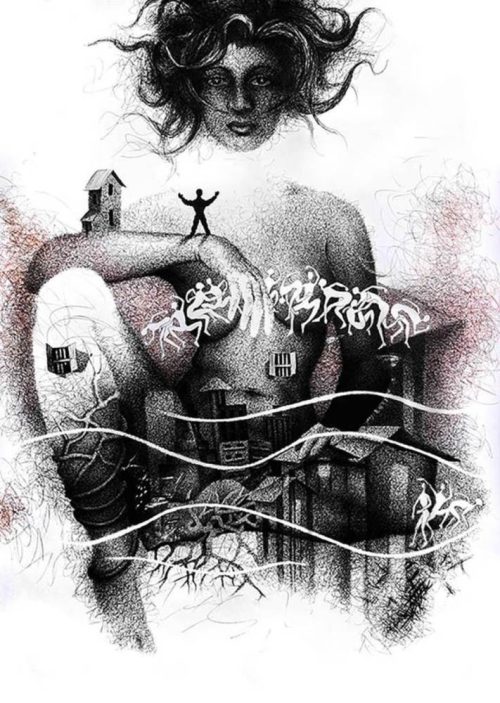 Pratap Chandra Chakraborty
Homemade City | Pen & Ink on Paper | 42 x 30 inches | 2018 INR 1,50,000/-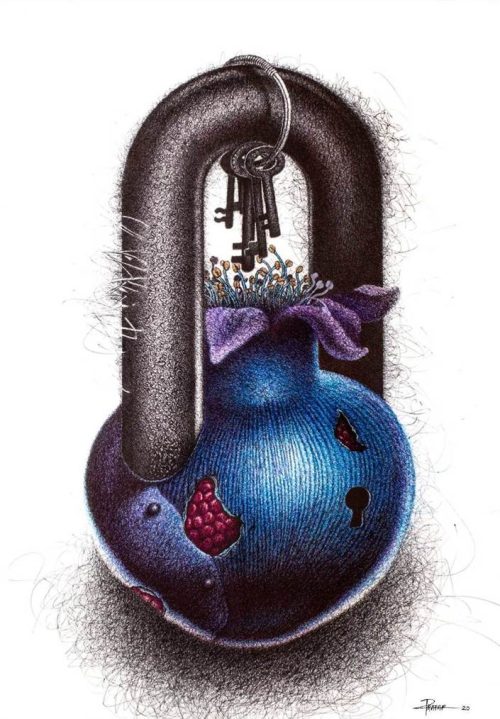 Pratap Chandra Chakraborty
Our Distance Need Strategy | Pen & Ink on Paper | 42 x 30 inches | 2020 INR 1,25,000/-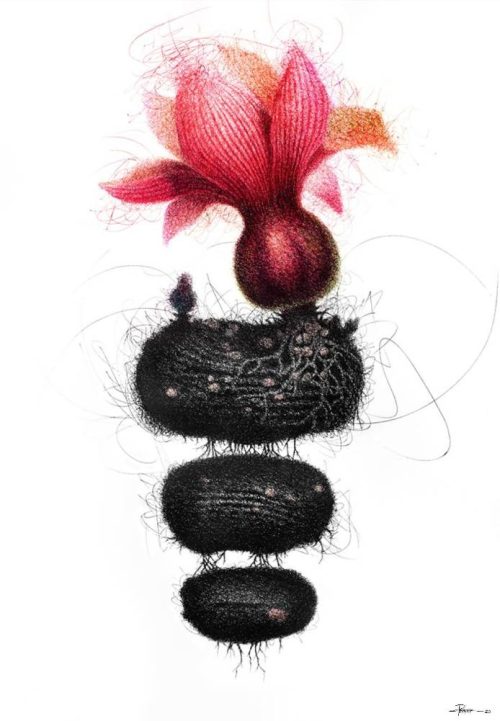 Pratap Chandra Chakraborty
The Roots of Soul | Pen & Ink on Paper | 42 x 30 inches | 2020 INR 1,25,000/-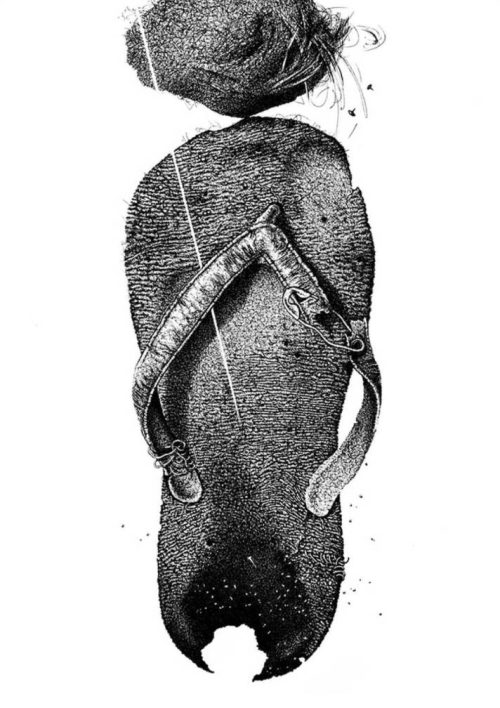 Pratap Chandra Chakraborty
Strike with Head after Stumbling | Pen & Ink on Paper | 42 x 30 inches | 2017 INR 1,25,000/-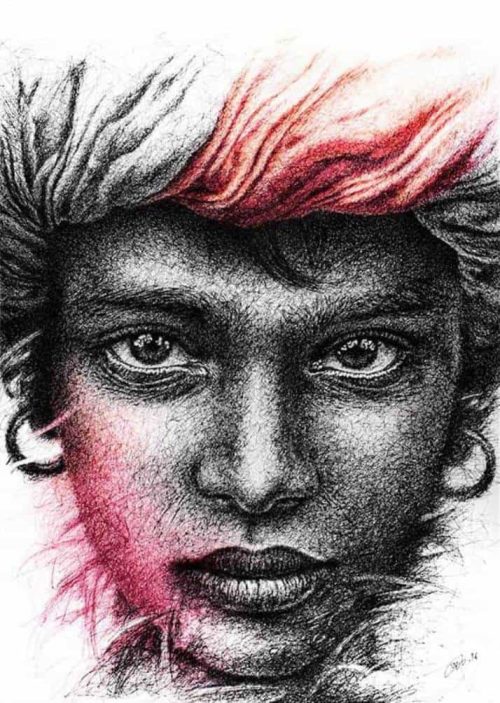 Pratap Chandra Chakraborty
Youngistaan Rajasthan | Pen & Ink on Paper | 22 x 30 inches | 2016 INR 60,000/-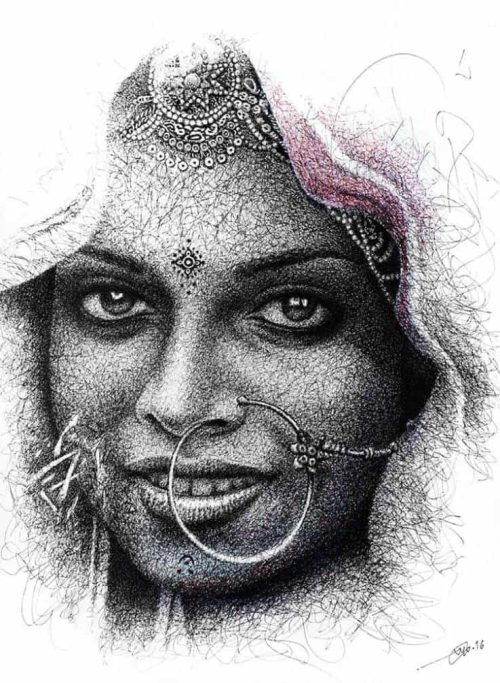 Pratap Chandra Chakraborty
Youngistaan Rajasthan | Pen & Ink on Paper | 22 x 30 inches | 2016 INR 60,000/-
YOU ARE ON CONTEMPORARY PAGE
Terms of Sale
The works are available on a 1st come 1st serve basis.
Prices are final with an additional 12% GST for Indian Purchases
Few prices not mentioned can be received upon contacting the Gallery and informing us your details.
Advance received and the inability to complete the full payment, would result in the work going to the next patron and the advance would not be refunded.
Delivery India – Works will be delivered free of cost in an Unframed condition within India. (for paintings)
Sculptures will attract Crating and shipping costs ( India & International )
All International deliveries ( framed & unframed ) would have an additional shipment cost ( nominal on actuals )
Framed & ready to Hang deliveries would attract extra costs of framing , crating and shipment, as the case may be , for both India & International.
Shipment would be done within 7 working days of receiving the payment in Full. However due to the lock down in various parts the delivery could be delayed or relatively slower.
Our logistic will not be able to prepare the deliveries if any payment on the work is due .
Thus if you are in hurry for the work , kindly clear your entire invoice asap, so there is no delay.
Transit time approximately- 1-2 working days, to deliver to all Indian metros and 2-3 days for other cities. ( various deliveries could be delayed due to different govt rules in different states )
Due to the Current Pandemic Situation we try to minimize risks by waiting and shippingNo of Parcels together in one day, which is usually the "weekend of each week' i.e Saturdays
All Covid Safety measures are maintainedat our end. We suggest you to be careful at your end and follow all protocols of receiving a parcel home.
International Deliveries : No GST Applicable.